The term SEO usually sends shivers down most business owners' spines. Although the concept has been around for a number of years, getting SEO right can be somewhat tricky. Not only is SEO constantly evolving, with the requirements constantly changing but it can also be somewhat technical, with lots of elements to get right.
So, how do you as a marketing agency offer your SEO services to your clients? How do you put together a successful SEO marketing strategy that you can sell to clients, and what will you need to focus on? We prepared a guideline that you can follow to create the right strategy, land clients, and help them convert successfully.
A Good Proposal Will Get You Far
Do you know what you are offering your clients? Are your clients well-informed about your services? When you are kicking off your agency, you need to have a firm hold and understanding of what your clients can expect from you.
Do you offer social media creation, posting, and management? Do you write emails to monitor their ongoing metrics? Or, are you solely concerned with on-site content creation and SEO-focused website management? What about paid ads and Google management strategies? Once you have accumulated your skill sets, create a proposal with your recommended strategy in place to send to them.
It is important to know that every client is different and will require different skills and strategies, so create an adjustable SEO proposal template to close more deals faster. Based on the original discussion with the client, you will be able to add or remove elements of the strategy and be able to meet their needs and budgets. You will find that this will help you land more clients and retain them for longer.
Align Content and Channels Appropriately
A key element that a lot of marketers miss out on is being able to use channels effectively for their specific type of business. The fact is that not all channels are appropriate for all businesses. Not all content can be used simultaneously on all channels. Some companies, for example, use solely LinkedIn while others do not need to use a channel like TikTok at all.
It is up to you, as an agency, to know where to post, how much to post and what kind of strategy you should be following. Yes, the more content you post across your channels, the more reach you will have. Posting content regularly does increase your SEO standings and helps you reach your audience more frequently. But, it may not be as effective in converting them.
For example, LinkedIn is more of a B2B platform and you shouldn't hesitate to use LinkedIn as a sales tool. TikTok, on the other hand, is mostly used by Gen Z and is very consumer-driven. So, it is important to know the types of content that you should be creating and where you should be posting them.
Actions Are Taken Based on Data
Yes, marketing strategies and content creation are very much based on experimentation. You will need to permanently try things out to see if they are picked up and if they work. Will new images and videos work on the site and across social media platforms? Will a campaign work across all of your channels or will it be more successful as an email?
But in saying this, you cannot tell whether something will work or not without any data backing it. And here is where you can start making successful data-backed decisions for your business. You will be able to constantly monitor the metrics associated with your marketing activities. From your emails to your social platforms, these all provide you with the key insights you need to know what has worked.
Open rates, bounces, click-throughs, and similar metrics can all be found on all of the channels that you use. This will enable you to monitor what has been successful and what hasn't. You are also able to monitor website traffic using Google Analytics. So, with this, you can plan future campaigns and know that you will gain some success from them.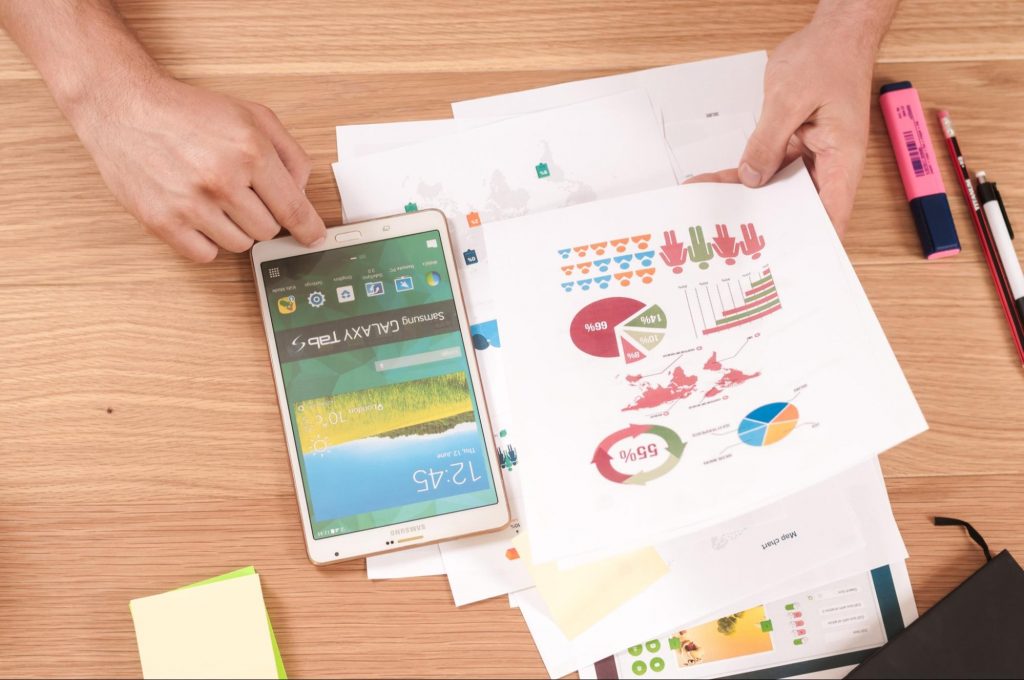 Automation Platforms and Tools Are Used
In this digital day and age, there are a plethora of tools and platforms to help you out with your marketing strategy. From keyword research to SEO auditing tools, content creation and posting, all the way to basic tools for everyday use, there are thousands of options out there.
WordPress is a great option to have for the site as it offers a multitude of plug-in options and tools to streamline SEO and marketing processes. Yoast, for example, is a great tool for your technical site needs and gives you insight into what you need to change to optimize your website.
But, in a marketing capacity, there are a variety of tools to help you create and distribute content effectively. From plagiarism tools to platforms to help you flesh out paragraphs and even GIF and image creators, you simply need to search for your needed tool.
The Bottom Line
In conclusion, a successful SEO marketing strategy for any company is highly achievable. With the right tools and platforms to assist you, and if you make use of data and information, you will soon find success with your clients.