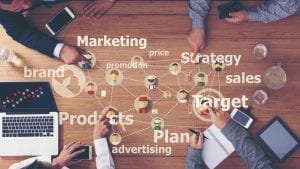 In today's business world, search engine optimization, or SEO, is both a trend and a must that websites need to consider. You should treat your business as a masterpiece; whether you're the sole owner or a partner, you should try every option possible to generate greater leads and organic traffic in big search engines such as Google.
SEO is king, and if you're not familiar with how it works and don't have any experience handling an SEO campaign, hiring a digital marketing agency for SEO services is your best bet. If you search Google for companies that offer such services, you'll find that there are lots of them out there. Take that first step and do a search, and you'll see experienced digital marketing firms such as Digital Rocket Fuel.
One challenge to business owners is choosing an excellent agency that suits both their needs and their budget. If you're a business owner it is important to consider some factors to check if a digital marketing firm is legible, reliable, and can deliver results. Getting the wrong SEO company will only set your business back and do more harm than good.
So, before you hire a digital marketing agency for your SEO needs, here are questions worth asking to help you choose the best for your business.
How Long Have You Been in Business?
Experience is vital, and no offense meant to starters, but in a giant industry like digital marketing, asking how long an SEO specialist has been providing their services is tantamount to verifying their credibility. Of course, every business owner wants to hire someone with lots of experience in a field. It makes sense to choose a firm that has, at the very least, two years of experience.
Ask about the industries they have experience working with. While SEO best practices remain constant whatever the type of business, it helps if a digital marketing agency has established relevant relationships within particular industries.
Talk About Successful Campaigns… and Unsuccessful Ones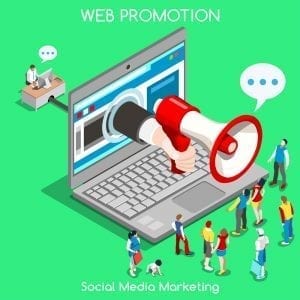 In asking about successful SEO campaigns they have run, you have two objectives: first, to get references that you can call and ask about their experience working with the firm, and second, to look at how the company defines success when it comes to SEO. A good SEO agency should provide at least three references and define success in terms of increased sales rather than a good search engine ranking.
Inquiring about the company's unsuccessful campaigns, if there are any, is beneficial to see that  they understand which steps they took that weren't constructive or useful, and how they would change things if they could make things right. Don't be deterred by mistakes; they are essential for learning.
What Is Your Methodology?
Before choosing an agency, it is important to inquire about how they are going to do things. A company with no sensible explanation of their SEO methodology should raise a red flag and make you consider other firms.
Excellent SEO agencies can clearly explain their methodology. Don't be overwhelmed by their use of digital terms, and ask as many specific questions as you can. Transparency about their methods to be implemented is essential, and if a firm says their methodology is confidential, back out and find another.
Who Does the Actual Work?
Another important thing to determine is who is actually responsible for the tasks. SEO involves not just one or two tasks, but multiple complex tasks. Before agreeing to a service, clarify who is going to be responsible for content development. If the firm says they are the ones who will create content, you can ask for a sample of their work for review. Also, go for agencies who actually provide the services themselves rather than subcontract them to others.
Are You Working With My Direct Competitor/s?
If a digital marketing agency works for a certain business to uplift its rank in the same Google ranking as yours, choose another firm. Conflict of interest should be avoided as much as possible.
How Do You Price Your SEO Services?
Every service comes with a price. Before delving into anything, it is essential to get a price for the agency's services, so no time is wasted in case you later find out that the cost is far higher than what you can afford. Prices are always better to know as soon as possible.
Rely on the Experts
When talking about prices for SEO services, remember that cheapest isn't always equal to the best. There are areas where splurging a little more is worth it, and SEO is one of those. If you choose the right agency, your monthly payment to them can be considered a great investment that will continue to pay off for months and even years to come.
If you're new to digital marketing, SEO can seem like a big puzzle. You should choose a digital marketing agency that can fit all the pieces together for you and create a beautiful picture, or in this context, an excellent result for your business.