If you're not getting enough engagement from your single-image Instagram posts, it's time to level up your content.
Using carousel posts is one way of jazzing up your IG content and making it more engaging.
Instagram carousel posts can help you communicate your offer or message to your audiences more effectively than single photos.
Learn these four creative and strategic ways to create and use IG carousel posts to increase your audience engagement and elevate your Instagram brand presence.
1. Show before and after posts
Transformation posts and makeover videos are popular for a reason: These are visually appealing and often evoke emotions from audiences.
After all, who doesn't want to see that plain and boring home office transformed into a modern and cozy-looking work-from-home nook?
Besides videos, one of the best ways to leverage transformation posts is by showing before and after content via Instagram carousels.
For example, post images of models before and after makeup looks on an Instagram carousel if you sell beauty products. It's an excellent tactic to draw attention to your content, promote your products and services, and engage audiences.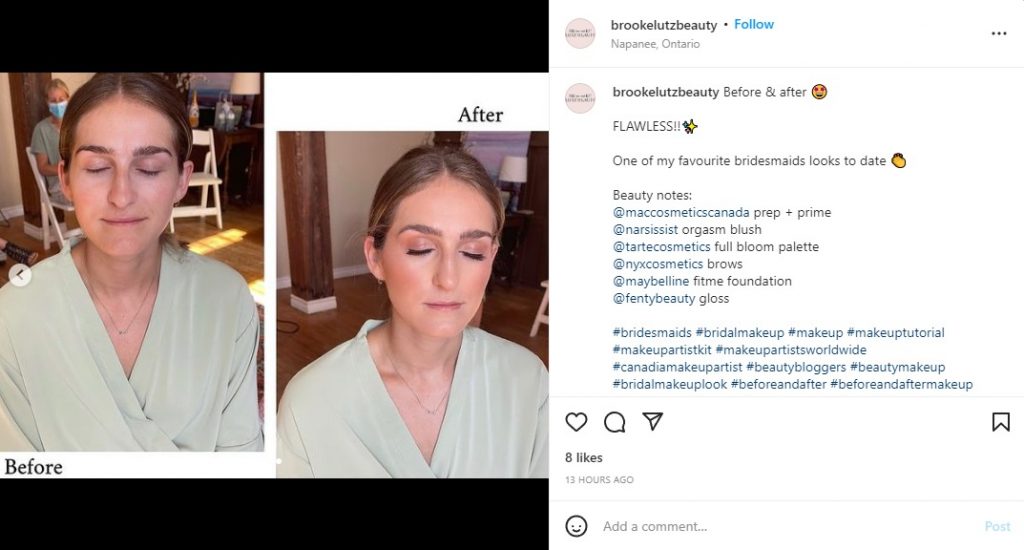 Use high-quality before and after photos and follow tried and tested content writing tips to help you create captivating Instagram carousel posts.
It's one way of showing your services and products' real-life impact on customers, which helps you establish your brand's credibility, nurture trust with prospects, and drive engagement.
Also, before and after content pieces are engaging because they can draw your audiences' interest, enticing them to swipe through your IG carousels.
Simplify your Instagram carousels and other content distribution with a reliable social media marketing platform such as Vista Social.
The platform lets you create, plan, and schedule your social media content for auto-publishing quickly and easily.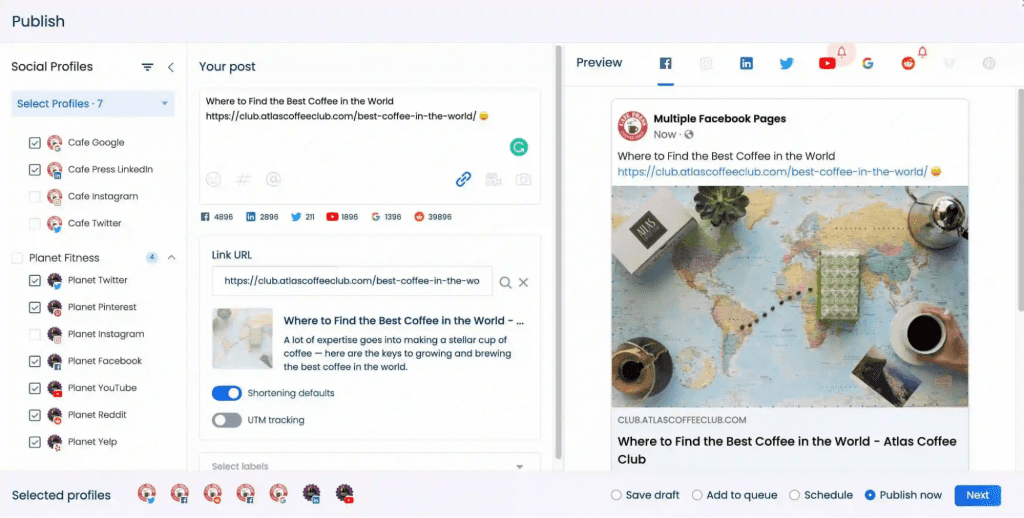 You can create and share your content ideas to boost social media interaction seamlessly since you won't need to publish your posts across multiple platforms manually.
2. Unveil behind the scenes content
An effective way to engage your potential customers is to make your brand appear more human—someone your audiences can relate to and connect with better.
One way of achieving this is to bring your community behind the scenes to get an insider's look into your business's inner processes.
For example, you can share Instagram carousels and short video clips showing your production process or even a quick tour of your office.
A classic example is the behind-the-scenes IG carousel from Open Spaces showing a sneak peek into the brand's creative and content production process..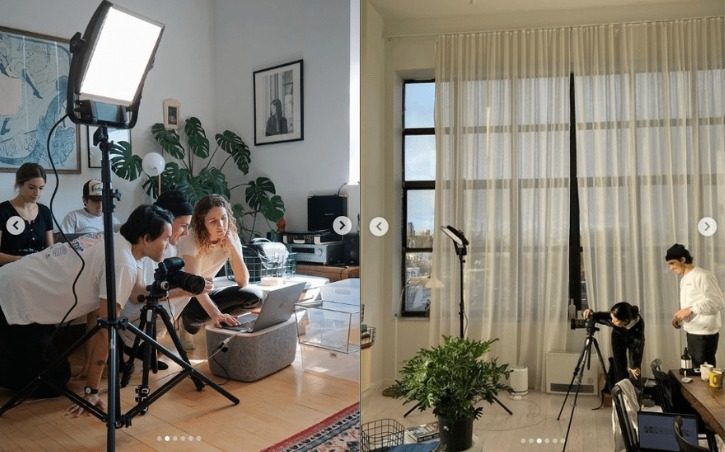 If you provide a robust learning management system for small businesses, you can give a sneak peek into your software development process through IG carousel posts.
Use IG carousel posts to take your audiences behind the curtain and show a less filtered, more authentic version of your brand.
Doing so can make your brand seem more relatable, helping you build trust and foster deeper connections with your Instagram and online community.
Additionally, sharing behind-the-scenes content via IG carousels can make your audience interactions more "intimate." You're letting your followers in on a little secret, allowing you to connect with and engage them better.
Assess your Instagram carousel posts' performance and effectiveness in driving engagement by including them in your content tracking strategy.
3. Highlight your company and work
The key to effectively promoting your brand on social media is to avoid being overly promotional.
Being too salesy can turn off your followers, and, in turn, you lose boatloads of opportunities to drive engagement and connect with your prospects better.
Instead, leverage Instagram carousel posts to make your promotional efforts more interactive and engaging and less aggressive.
You can use IG carousel posts to draw attention to your company's value and highlight your work, specific product features, etc.
For instance, sustainable clothing and home decor brand Kotn showcases close-up images of the brand's knitwear collection in an Instagram carousel post.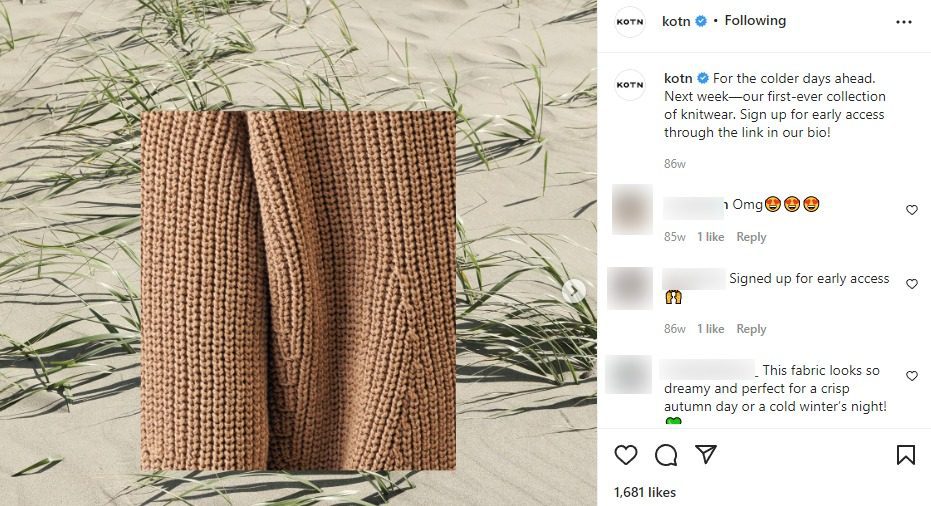 If you're a digital marketing company offering SEO services, you can share a carousel post with a series of visual content showing tips on how to buy SEO articles.
You can also post images in your IG carousel to share your business's story and the success customers achieved with your company's help. Using a carousel format allows you to share more details than a single image.
4. Share a UGC roundup post
Avoid making your Instagram content all about your company and brand. It can help you engage your audience better and make meaningful connections.
Share User-Generated Content (UGC) from IG users and other brands relevabt to your social media campaigns and company. It's a great way to nurture your audience's trust and loyalty.
Create a solid UGC strategy and share interesting and visually-pleasing content pieces from other users in your Instagram Carousel posts.
For example, if you offer handy visual reporting tools, share a UGC roundup post showing customers using your products in an IG carousel.
You can also leverage IG carousel posts to share UGC that evoke emotions from your audience.
BarkBox, a monthly subscription service for dog products, shares a carousel post showing the pet rescue stories from IG users.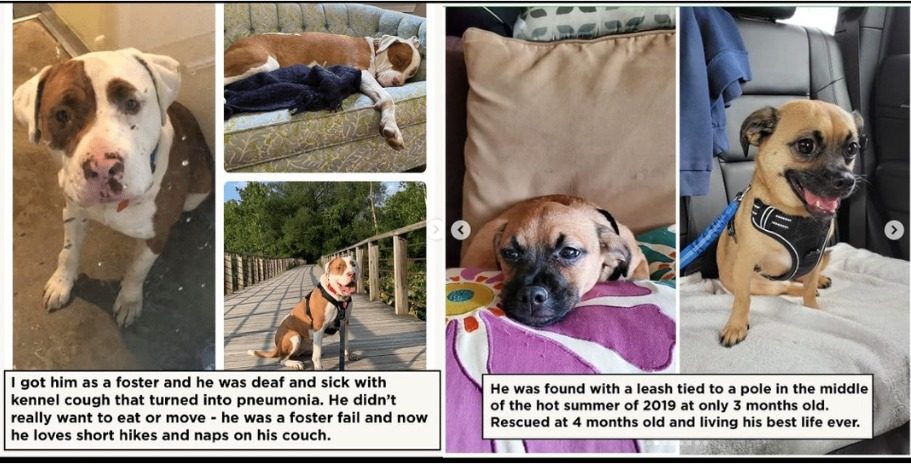 Posting UGC in an Instagram carousel format is an excellent way to show how customers use your products.
It can also be a great strategy to spark interest and draw out emotions from your audience, allowing you to forge connections and raise your engagement.
Also, carousel posts let you share more UGCs than single-image posts. It can help attract more eyeballs to your content and encourage other users to create and share UGC content.
Get more engagement with IG carousel posts
Sharing single-image posts can be easier and take up less time and effort, but if you want to take your engagement efforts to the next level, Instagram carousel posts can be your best bet.
Know the strategic tactics to produce compelling IG carousels that your audiences can't help but like, share, and comment on, boosting your engagement rate.
The better you can engage your audience, the higher your conversions and sales opportunities.