In this age of information and technology, the necessary merging of communication and computation is a result of vast advancements in device and material technology in the telecommunication industry. As the role of digital processing increases our systems and services will become more intelligent and more software-intensive. The current digital revolution and globalization of telecommunication services show no signs of slowing down in 2020.  Self-driving cars are even on their way to mainstream usage, along with making huge strides in virtual and augmented reality systems. The increasing use of smart devices in all aspects of emerging markets, as well as the continuous development of ultra-fast data transfer technologies, are some of the trends expected to impact the telecom industry within the upcoming year.
Smartphones and Wearable Tech
Smartphones have only been around for a decade or so, but they have continually evolved (with the help of apps) from a tool for phone calls to one now used to hail cabs, make purchases, even used to set thermostats and monitor home security. From watches to smart glasses, bracelets and badges; the hands-free, cord-free, movement has already reshaped productivity and convenience as well as consumer engagement. Looking to 2020, that transformation will likely be accelerated as these devices continue to function as the remote controls for life.
Developments in Artificial Intelligence
Until now, Artificial Intelligence (AI) for telecom service applications has been in virtual assistants and chatbots, which can simplify and improve customer service experiences. However, telecommunication companies have increasingly been using machine learning to further the development of intelligent semantic and voice search solutions and recommendations, smart call routing, and the optimization of field service resources. The upcoming Intelligent Connectivity will unleash highly contextualized and personalized experiences that will define the future of the industry.
The Spread of 5G Connectivity
Everyone wants faster internet and the 5G of the future is expected to deliver speeds up several times faster than the current 3G or 4G. It's predicted that at top 5G speeds it could take about 40 seconds to download a movie if it takes over an hour on a 3G network. The superior network targets a high data rate, reduced latency, higher system connectivity while saving energy and reducing overall costs. Although Verizon has already begun announcing new cities where 5G will become available next year, not everyone will experience top speeds on all mobile devices. It may take until 2024 for over half the population to be using 5G compatible devices.
Apple opted out of 5G compatibility for the 2019 release of the iPhone 11 but come next fall, the new generation is expected to include 5G amongst other advancements, in addition to a new look. Telecom companies are partnering with other network service providers to capitalize on the new range of market opportunities. The expanded capabilities of 5G are encouraging companies in the telecom industry to invest in market models that will capture the full potential of 5G technology.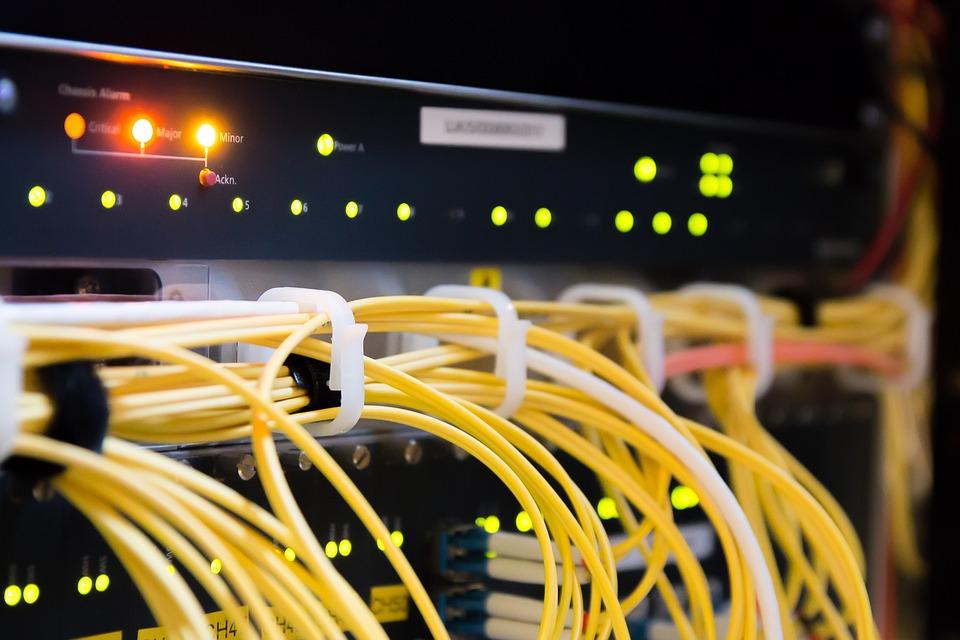 Accelerating Cloud Adoption
Although most are familiar with the concept of cloud computing by now, moving ahead, experts think 2020 will see the cloud further embedded in business processes. Telecommunication companies are leveraging the size and agility of the cloud to virtualize networks and introduce innovation. One of the main reasons for hesitation when it comes to cloud adoption is the higher security risk. Telecom players must adapt their IT processes, and prepare for related security implications. As companies continue to migrate operations to the cloud, open-source technologies will soar beyond 2020. 
Blockchain Expansion
Blockchain is one of the most sought after technologies in the IT industry, especially since the boom of Bitcoin. For those unfamiliar, blockchain is a kind of open-source networking amongst peers. Essentially a public, decentralized, digital ledger for transactions spanning many computers so that records cannot be retroactively altered. Blockchain has the potential to revolutionize various industries when it comes to conducting business with parties lacking prior trusting relationships. Telecom might leverage Blockchain to propose new services in trusted transaction management in the microservice economy as well as with automated contracts.  
The year 2020 will most likely see telecom turn focus away from voice and text, instead, focusing on video and data. While for now, it is mainly the same core technologies dominating this digital journey, the upcoming year will be defined by some of these technologies ready to advance from to the sidelines to center stage.