In just a few short weeks, COVID-19 has turned the entire worlds of business and retail on their heads. The retail trends 2020 was expected to display has been radically altered by circumstances that no one could possibly have predicted. While it has been a
tremendously tricky time for almost everyone, the outbreak has given us detailed insights into just how technology is changing the retail industry, potentially forever.
Everyone was expecting the global usage of eCommerce to continue growing, however the Coronavirus has supercharged this concept to the point where it has now surpassed projections that were made for as far as two to three years out. Across the world,
consumer behavior has altered quickly to involve a greater reliance on digital channels.
Consumers are now buying everything online to manage due to current restrictions as these new retail technology trends 2020 has produced look likely to stay once the world slowly returns back to a new normality.
The notion of innovation in retail industry brands is nothing new, however the current situation in which it is being applied is. All this means that understanding just how technology is changing retail operations and being aware of what are the new trends in
retailing is more important than ever before.
Why eCommerce is More Important Due To COVID-19
Due to factors such as global lockdowns, enforced quarantines and social distancing becoming prevalent in many different countries, many brick-and-mortar retailers have had to unfortunately close their doors. This is why eCommerce is such a valuable resource for all businesses right now. In some instances, it might be the only way that you are able to continue selling products.
This emphatic shift to eCommerce is backed up by statistics. Based on the situation created by the pandemic, it is evident that 67% of online shoppers have made online shopping behaviour changes. These sweeping changes are illustrated by 55% of online shoppers having made more orders online as a result of Coronavirus, with 22% being categorised as making significantly more orders online. If you are not embracing eCommerce now, you will seriously be putting your retail outlet at a disadvantage as this
is how the majority of people are now choosing to buy their goods.
In Europe especially, these changes have seemingly occurred in a matter of days. Following a study from Kantar, it is evident that this embracing of eCommerce is not just a fad as 60% of respondents said they will sustain their current use of eCommerce for both essential and nonessential purchases. Brands and retailers need to be able to offer simple eCommerce solutions to their customers both for the present, but also for the months and years to come. The proliferation of eCommerce is now abundantly clear to all.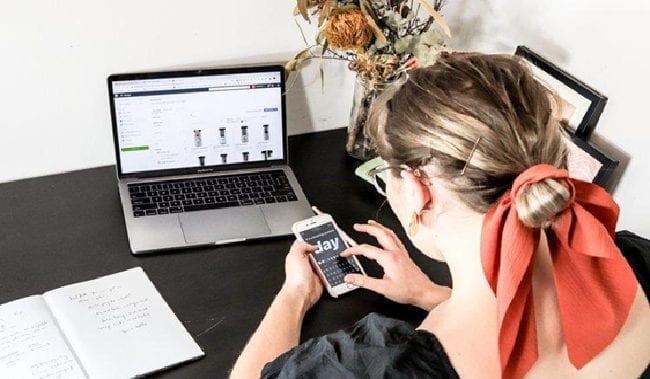 Retail Technologies That Will Impact Businesses in 2020
When it comes to figuring out just how technology is changing the retail industry, observing what has happened over the past few months is a good place to start. For the remainder of 2020, here are some key retail technologies that are set to shape the
industry as a whole:
Augmented Shopping
Due to global quarantines, the demand for AR systems has skyrocketed. With people unable to physically see or hold the products they want to buy, augmented shopping allows customers to interact with products in a digital way. While there were brands already embracing VR before the pandemic hit; Lacoste, American Apparel, Uniqlo, all of which had virtual showrooms for customers to try products in virtual spaces. IKEA is taking it one step further and using AR to help customers see what new furniture will look like by moving and placing it through their smartphone cameras in real-time. Shoppers can place virtual items on the physical surfaces with precision and interact with physical goods in ways they are currently unable to do.
Use of Big Data
Collecting data is vital when it comes to retail companies finding solutions. However the process of doing this can be difficult and arduous. Predictive analytics regarding big data is a solution to this. Now retailers can analyse customer behavior and the related data quickly and seamlessly to offer personalised shopping experiences and address consumer needs in an efficient, cost-effective manner.
Recommendation Engine Improvements
Alongside big data, another retail technology we can expect to see more of moving forward is regarding recommendation engines. Essentially, this helps customers find things they didn't know they needed based on previous interactions which become more accurate the more they are used. These recommendations help retailers encourage more conversions while also improving the
overall customer experience and engagement because the whole process of purchasing is simplified massively. This is something we have already seen used to great effect by industry giants such as Amazon, Netflix, and Spotify, but moving forward it is likely that more and more smaller retailers will begin to implement similar approaches.
Voice Commerce
Another way that retailers can improve their customer experience right now is by implementing voice commerce capabilities. With smart speakers becoming more advanced and popular all the time, it's only natural that retailers start to utilise them. Basically, voice commerce helps you to convert sales through voice recognition technology. So instead of customers typing a query into a search engine to get an answer, they will ask their smart speaker to find them the products they want. The concept is simple – buy products using only your voice. Several larger companies like Walmart already have this capability in place, but as with all the other trends mentioned, the COVID-19 outbreak is likely to mean that many other companies have to quickly follow their lead.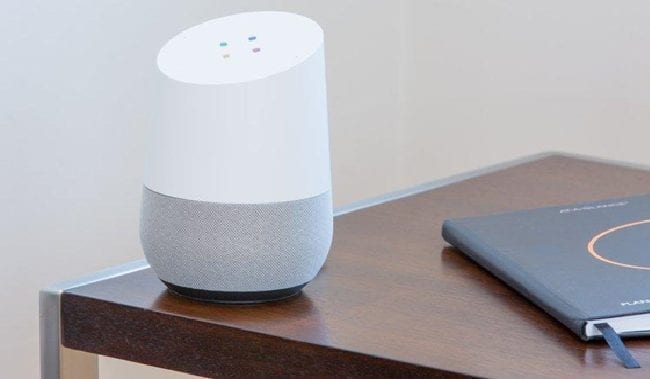 How Businesses Can Have Success With eCommerce Following The Outbreak
Seeing success regarding eCommerce following the outbreak will likely involve a company having to adapt and evolve at increasingly rapid rates. In fact, embracing eCommerce is likely to be the only way many retailers are able to currently operate.
New research displays that the majority of consumers are committed to continuing their use of eCommerce platforms, so as a retailer, you need to be able to offer them straightforward online shopping now and following the fallout of the outbreak. Even as
some regions are starting to loosen their lockdown laws, 58% of online shoppers expect to order more items online in the coming months. To put it simply, there has never been a more important time to have an online store.
The Future of eCommerce
It is likely that the world of retail will never be the same again. What has been made clear over the past few months is that the future entirely revolves around eCommerce. As one example, food retailers pivoting to online ordering will forever change how consumers buy these products. In fact, over half of the respondents surveyed by PYMNTs stated they won't go back to their old way of shopping, even once the pandemic is over. According to their study, online shopping for groceries has grown by 400% since early March, and with more consumers enjoying the convenience it offers, it's a trend that is likely to last, not just in relation to food retailers, but to retailers of any kind all around the world.