If your eCommerce products are visually appealing, then Instagram marketing is worth checking out. However, starting a new account with zero followers would mean very slow growth. A faster way to grow your sales would be to use Instagram influencers.
Defining an Instagram Influencer?
An Instagram influencer is someone with a large follower base. Followers take notice of what the influencer posts and may buy as a result of follower recommendations.
However, for your purposes as a marketer, an influencer must be persuadable. Some influencers are only on Instagram for their own aggrandisement. These individuals might endorse products they genuinely love, but they are not open to persuasion from marketing companies.
Finding Instagram Influencers in Your Niche
It's no good targeting the number one top Instagram influencer, even if she has 200 million followers if she isn't in your niche. You would be wasting time and money. If your target market couldn't care less about what Kim Kardashian thinks, don't even dream of recruiting her help on Instagram.
Find your competitors Instagram accounts and follow them. Check users who engage with others in your niche, concentrate on those who have a large number of active followers, follow them and engage with their posts. Many will follow you back.
Building Your Own Instagram Presence
This Oberlo post goes into great detail on how to engage with Instagram influencers.
In the long-term, you need to grow your own list of followers on Instagram. Start by being personal and posting content other users will want to share.
Personality wins this race. Forget pushy sales techniques and focus on pictures of your products being used. If you can find photos that show humour or pathos, there will be a larger chance of your posts going viral.
Users must be able to link your company with the photo, so add your website address to each picture before uploading it.
Use a program like Design Wizard to add your URL text to each photo.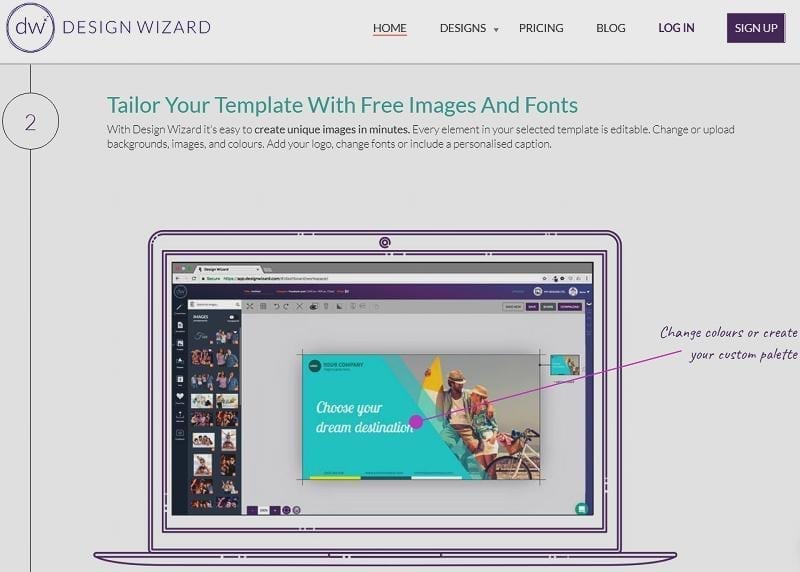 Even the free version of Design Wizard lets you create custom colour palettes so your images are instantly recognisable.
Recruiting Instagram Influencers
Influencers are aware of their power and sell it dearly, if at all.
Some will want original pictures to share rather than your Instagram images, so set up a free mood board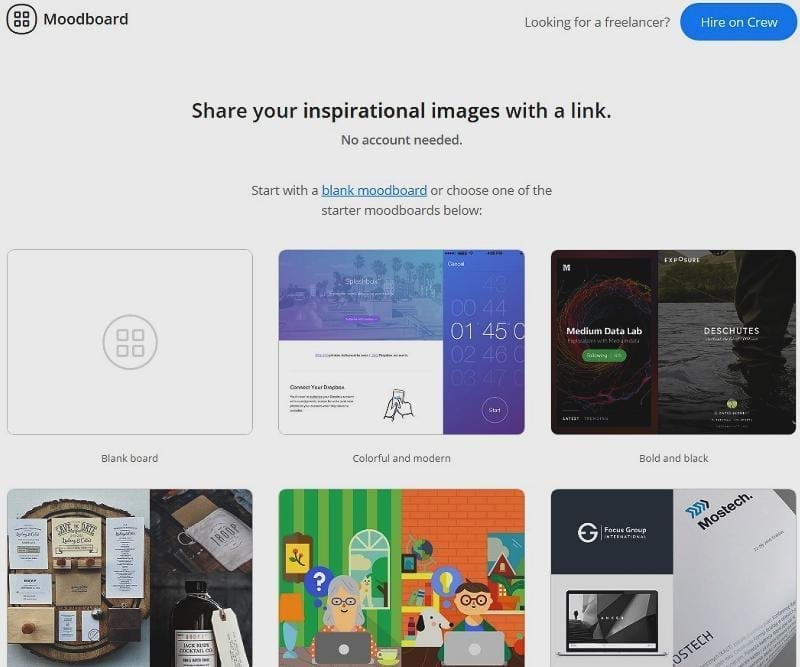 Moodboards make it easy for you and for your chosen influencer to find her favourite pictures. This is important because she will only share images that appeal to her on a personal level, so choice is vital. Create a separate mood board of unique images for each influencer whose help you are seeking.
Partnerships
You need to partner with Instagram influencers in your niche. Partnerships need to work both ways. The benefit to you is the influencer mentioning or promoting your ecommerce products to her followers. The influencer must see some benefit in the partnership for it to work unless she genuinely loves what you are doing and promotes your business out of the goodness of her heart (unlikely).
Giveaways
If an influencer can see some benefit to her followers by exposing them to your products, she might help her tribe and help you at the same time. Possibilities might include competition entries, environmental benefits or charitable contributions such as "£1 from each sale goes to Barnardo's".
Paid
A more likely scenario is that you will need to pay the influencer to mention your products. According to Later.com, you can expect payment in the £350 – £35,000 range, depending on audience size and the degree of endorsement you require.
You will want to calculate the ROI of your Instagram influencer marketing, so create individual Bitly links for each campaign.
The Short Version
Marketing costs money. This Lobster Digital Marketing post discusses the vital importance of being active on Instagram, even if you do need to pay influencers to amplify your reach.
If you can generate viral posts on Instagram or any other channel, then your marketing appears to be free. However, when you calculate the creatives' time that goes into each viral picture, you get a more realistic vision of your total costs.
Influencers' endorsements or sharing your branded pictures can generate ecommerce sales in some niches, but you must track your costs and build your own network presence in the longer-term.