You're a neophyte in the business arena. But even if you're still new, you're willing to look for ways on how your business can gain customers and earn a profit. You think that there are many approaches on how you can level out the playing field – and one of these approaches is by using technology to your advantage. This kind of mindset fueled you to consider setting up a website. You believe that through this, you'll be able to reach out to the public, let them know that your business exists and offer them your products and services. But regardless of how your website looks, if your online visitors aren't converted to actual buying customers, your website can never bring you positive results.
Nowadays, all businesses have a website available on the internet. This is probably considered as a requirement for a business to thrive and succeed. But for your website to actually drive in customers and profit, you need to make sure that whoever visits your website will end up doing business with you. All of that can happen if you know how to turn your website into a conversion powerhouse. Here's how:
Make sure you have an effective landing page: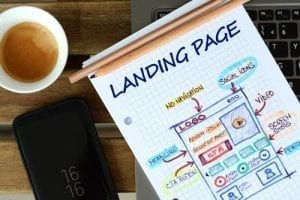 Keep in mind that you're doing all of this so your online visitors can take action on your website so they can buy from you. And you can only achieve that goal if you have an effective landing page. This is where your online visitors are guided on what to do throughout the sales funnel, especially for those who are first-time visitors. This is one of the reasons why your landing page is considered as the core of your online conversion strategy. To come up with an effective landing page, follow these tips:
Your landing page should be attractive and pleasing to the eye. It should be compatible to your brand. Creativity can help you out with this process but make sure that you're keeping everything in check, don't go overboard.

If you're planning to educate online visitors about your offerings, do so in a simple, clear and concise manner. Everything should be direct to the point. Never bombard them with excessive information.

Your landing page should be full-screen so online visitors won't be distracted to click anything else in the page. The landing page should also have one call to action so they'll immediately know what to do.

The "

Rule of Thirds

" can do wonders for your landing page. This works by dividing the landing page into 9 equal squares. Messages which are placed in the centre square are sure to gain the attention of your online visitors.
Don't give your online visitors too many options:
When your online users are provided with many options in your website, they might not know what to click next. This is something which you should avoid on your website. You should put yourself in their shoes and think how they would react in the links on your website. If there are too many things going on at once, your online users might end up asking these questions:
"Where do I click next?

"I'm confused with all of the information I am seeing right now. Are there other websites which can give me the information I need fast?"

"Which part of the website can I read customer reviews?"

"I don't understand what's happening with the links. I'd rather check my Facebook newsfeed".
Once an online user asks these questions, it won't be long before you'll lose them. And once your online visitors close your website, you lose the chance of gaining another customer.
A website's loading speed is vital: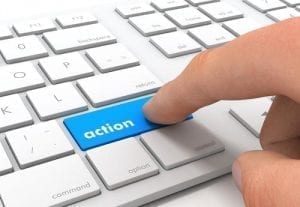 For sure, you also browse other websites. This means that you'll know how frustrating it is when the website you're trying to view takes too long to load. Instead of waiting, you'll end up closing the website. The loading speed is something which you should prioritise on your website. All of your attempts to come up with a well-designed website will be useless if online users have to wait for minutes for it to load. Here are some ways you can increase your website's download speed:
Limit images and videos on your website.

Reduce the number of plugins automatically working on your website.

You should aim for less than 200 milliseconds of server response time.

Allow all content of your website to be compressed. When you do this, the bandwidth and HTTP response time can reduce, making your website faster to load.
4.Grab the attention of online visitors: Now that you have online visitors on your website, it's now time for you to keep them there. You should serve them with interesting content so they'll find your website appealing by the minute. And you should do this quick because adults have very short attention spans – in fact, you only have seven seconds to grab their attention. If you fail to do this, expect that they'll immediately leave your website. To help you out, here are some ways you can cater to short attention spans:
Your headlines should be clear and bold. This should tell what your content is all about, without giving too much information away.

Clear to action buttons should be clear. Remember that this will serve as a guide for your online visitors to know what to do next.

Add an exit pop-up when online visitors try to leave your website.

And most importantly, your website should be mobile-responsive. Not everyone browses your website on a desktop computer or laptop.
Professionals Can Help
Attracting online users to visit your website is easy; the challenge is getting these people to buy through your website. There are many bumps along the way, and all of your decisions for your website can be crucial – omit one element, and your online visitors might opt to do business with your competitors. And while the tips presented from this article can help you, don't hesitate to call for professional help from sites like Studio 56 to turn your website into a conversion