The conversion rate usually defines the people who got converted and purchased your product out of the total number of people who visited your site. If we look at the other side of the coin, it proves your capability to persuade visitors to take action. It defines the success and failure of your marketing efforts.
Conversion rates allow you to redefine the relationship between you and the buyer. You are holding the reins of your customer's psychology and guiding them to take a path to conversion. It is your responsibility to provide a nurturing shopping experience to the buyers so that they not only buy your product but stick by you.
What Is The Conversion Rate?
You can calculate conversion rates by dividing the total number of people who completed your desired action out of the total number of people who visited you. It is the standard formula for calculating your conversion rates.
For example – suppose you have 300 visitors on your site, out of which 100 got converted. So, your conversion rate would be the total no. of conversion divided by the total no. of people visited multiplied by 100. So your conversion percentage would be 33.33%
What Does Your Conversion Rate Define?
It defines the success of the business.
The higher the conversion rates means you have achieved enough success, and you have achieved fruitful results. It means you have successfully converted leads.
If you have achieved a lower conversion rate, it means you must achieve campaign optimization.
On the other hand, your conversion rates could define different desired actions in digital marketing. Conversion rates are not merely equivalent to just getting sales, but conversion rates could define your other goals. They can be a sign-up for a free demo or trial, an e-book download, or a call to your sales representative.
What Defines a Reasonable Conversion Rate?
Conversion rate optimization can create a bullfight amongst the competitors. They can look at the conversion rate reports of the other company and wonder how they are achieving reasonable conversion rates at a higher pace.
But the conversion rate success depends upon the nature of different companies.
Suppose you own a clothing store, you would have more chances to get more conversions as compared to your competitor who is holding an automobile company. Why? Because people usually require loans to buy a car, which is a lengthy process, Whereas your online clothing store can fetch more leads and conversions as people can make quicker decisions over there.
In case you have a lower conversion rate :
Do not worry if you are facing lower conversion rates. There are solutions to increase them and quickly fix them.
Factors that lead to a lower conversion rate :
Difficulty in navigating: People are finding it challenging to browse through the landing pages, and finally, they are not able to convert because of the chaotic design of the landing pages.
Incapable of showing value: Your webpages are not able to showcase the value of your product or highlighting the potentialities of your services.
As stated above, your conversions are not bound to sales only. You can define your conversions as any of the desired goals as per your industrial requirements. It means if you want your users to perform a specific action on your website that shows their engagement levels. You could count it into your conversion goals.
What could be the other conversion goals :
It could be submitting a form.
Conversion can be a Download of an e-book or a free guide.
It can be a call to your sales representative or asking for a demo.
Take the example of an automobile company. It's difficult for them to convert the visitors outrightly into sales. So, they can define their conversion goals differently, such as they can determine the conversion goal – Maximum visitors who download their free guide. If you are dealing with the same situation, you can engage the visitors to download your free guide and achieve your conversion goals. Results would let you know the percentage of people who are coming to your site and are interested in buying your product.
What Are The Best Marketing Tools To Improve Your Conversion Rates :
You must be sure that you are covering every possible aspect to promote your products while creating a marketing strategy. And channelize a productive conversion path on your landing page, homepage & other pages to achieve the higher conversion rates.
You can learn from your past mistakes and start from a clean slate, below are some of the effective marketing automation tools to optimize your campaigns to captivate better leads and sales.
1. Conduct AB tests on your home and landing pages:
Put out the best version of your website in front of your audience. Maybe you have not created the best version of your landing page yet. But you can analyze the elements deeply by conducting AB testing on them. Remember to test one element at a time; otherwise, you won't get effective results.
You can test and optimize the number of elements of your webpage – CTAs or the header section of your landing page or home page. Sometimes the minutest changes in your website can give you significant results.
2. Create a CRO strategy based on data:
Google Analytics can help you with introspecting the data of your marketing campaigns. With the help of data analytics, you can know which pages are performing better through the click-through rates and conversion rates. See how each page of your website is easily readable by the visitors. Analyze if the visitors are not spending too much time on a specific page. See whether they are grasping all the information they are searching for.
You can optimize all the pages by updating fresh content, redesigning your website, creating a better CTA.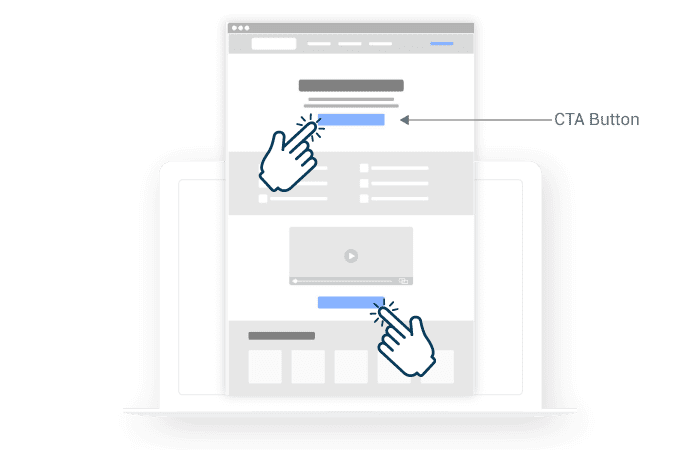 3. Optimize the conversion funnel:
A conversion funnel starts with making your prospects aware of the product, generating interest in them, encouraging them to buy your product, and finally triggering them to buy your product. You can optimize every stage of the funnel by analyzing the bottlenecks at every stage and removing the junk leads.
Most of the marketers believe in putting their assumptions first and turning those assumptions in marketing campaigns. But you must not miss testing on what you create as it will give you a reality check. Create and repeat the same process. Create best practices to convert the prospects, take expert advice, and test them. Of Course, the process will take time, but it's better than just engaging in campaign optimization with guesswork.
Conversion Rate Optimization Strategies
1. Check your audience interests: You need to keep a glimpse of your audience from time to time. Creating a lead magnet won't just work outrightly. You must know what excites your audience. For example- people usually like free content. They may don't have time to attend your webinar. In such a case, you can offer them a free ebook download. But make sure the content must be optimized.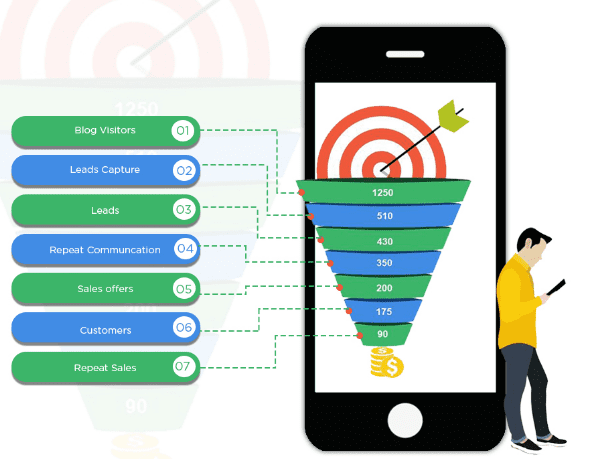 2. Incorporate different form styles:
Forms are the best leads generators. In case your form is too long, make sure to put the necessary fields only. Also, you can use the autofill option for quicker responses. Remember to conduct a test on your landing page containing the form. Run a recording of the landing page and see audience responses. You will know for yourself what is working and what. You can test the form variations with different colors and CTA buttons.
3. Create and publish videos: Cut your information precise and brief. Sometimes your audience is too busy to look at the blog post as it is too dull or time-consuming. On the other hand, if you publish videos and testimonials on your landing pages regarding the product. Not only would people find it exciting and engaging, but they would also find a quick and short guide to become aware.
4. Design attractive landing pages: Your landing pages are the main highlights for getting successful conversions. You must create separate landing pages for your paid ad campaigns. Every paid ad campaign optimization must have a landing page that solely focuses on your product or services.
Suppose if your audience is clicking on an ad to know about the details of your product. What would you offer them through a landing page? You will not stuff your landing page merely with the information of your overall product or services just as your homepage. Your landing page must depict the wholesome details on a single service you are offering. So, when a visitor clicks on the ads, they would know the service thoroughly before they decide to purchase it. Therefore, they would only get what they searched for and not insufficient stuff.
Conclusion
Enhancing your conversion rates is not at all problematic. Make sure you keep your mindset open, as well as you are free to experimentation. Because if you restrict yourself with a set belief, it would work maybe once but will not offer results in the long run.