WooCommerce is regarded to be the most popular eCommerce platform because of an array of features and functionalities that modern web stores require. Thanks to WooCommerce eCommerce stores can customise a lot of design elements and features to their needs. WooCommeerce comes as an eCommerce plugin for WordPress users that can be used to design and develop online stores with custom features. 
WooCommerce as an eCommerce platform offers an array of sophisticated features through its robust plugin system. You have every kind of plugin and extension for all the features that you need in an eCommerce store. If you are already familiar with the WordPress CMS, it won't take long to build your own store by using the WooCommerce plugins.
Here we are going to explain the key reasons that make WooCommerce the ideal eCommerce platform with an array of plugins covering every online store features. 
Woocommerce Pricing
Every time a retailer chooses a platform, the pricing and cost seem to be the important factor behind the decision. Well, the developer should actually consider the long term cost instead of the cost involved in the initial phase of development. WooCommerce comes with the key advantage of being a free and open-source plugin. 
The second most important thing in this respect is that most of the useful and relevant WooCommerce plugins and extensions also come as free. For most features, you don't need to spend a penny with the plugins. Only a handful of advanced features that require integrating premium plugins may incur some cost. 
WooCommerce Offers a Highly Modular Experience 
Just as the WordPress CMS platform, WooCommerce offers an exhaustive range of features comprising both the advanced and the basic ones. You don't need to develop these features from scratch. All you need is to opt for some plugins and extensions for these features. If you want to use AI for mobile app of your eCommerce store, WooCommerce offers you several quality plugins for this. You can install and uninstall these plugins as per the requirements of the features for your eCommerce store. 
This modularity of the WooCommerce makes it an ideal solution for all types of eCommerce development projects across the spectrum. If you choose the plugins wisely for your eCommerce store, you can actually build a fully operational store with rich features and great user experience. While small budget eCommerce development projects can always limit their options among the thousands of free plugins, the ambitious eCommerce stores over time can always opt for premium plugins to incorporate advanced features. 
A Robust Community Support
WooCommerce enjoys the power and versatility of WordPress CMS. Like WordPress, it has also a worldwide community of developers who are ready to help you in addressing any development issue. With more than 16 million downloads to this date, WooCommerce enjoys the largest user base worldwide among the online shoppers. This helps WooCommerce with exposure to online help from a rapidly growing community of developers. 
Whether you want to build your online store yourself without any outside help or just want to hire some developers for building your online store in quick time, the robust community support consisting of developers and users will always come as a helpful resource for your project. 
Unmatched Custom Design 
With the extensive growth of the WooCommerce community of users and developers of themes and plugins, the platform enjoys the unlimited possibilities of design-centric innovations and customisations. The users can access thousands of themes ranging from free to premium ones. Unlimited customisation with eCommerce store design is a key aspect to make WooCommeerce such popular and acclaimed. 
Flexible To Sell Anything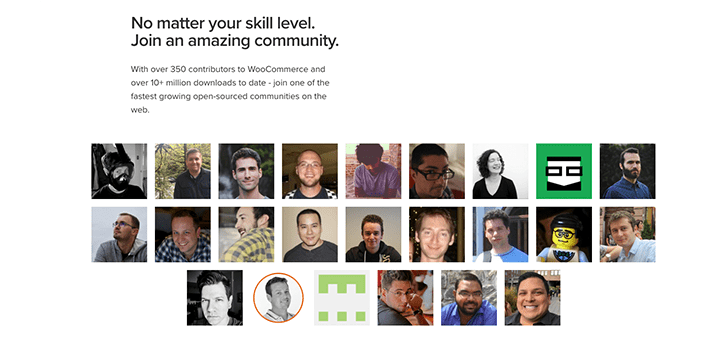 As more and more businesses across the niches are turning to online stores, retailers and companies need in-app store features and elements that perfectly meet their products, customers and online audience. In this respect, WooCommerce comes as a highly flexible eCommerce platform that allows selling almost anything. From physical goods and commodities to digital services and products to subscriptions to media contents, a WooCommerce store or business website can sell anything. 
Powerful Analytics
Every modern online store needs the power of customer information and insights to propel the business by meeting customer needs. This is where WooCommerce stores are at an advantage as the platform offers powerful integrated analytics with a clear and intuitive interface to process the user information and get insights about their uses. For additional analytics needs the users can also opt for Google Analytics and similar third-party plugins. 
WooCommerce is Highly Scalable
Many small businesses with the big ambition of going global prefer WooCommerce as the platform is highly scalable and is all equipped to grow with your business. You may begin your journey as a small online retail startup but when you grow in leaps and bounds, WooCommerce will provide you a scalable ground to keep up with the pace of your growth and demands. This is why you can always find tiny local stores to large multinational retail conglomerates using WooCommerce as their preferred CMS. 
Advanced Content Management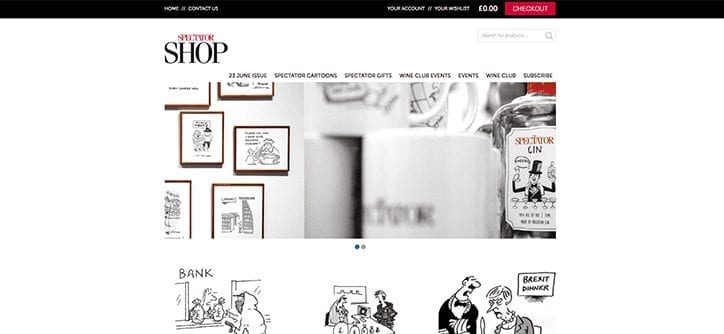 We all know that the power of WordPress looms large behind the WooCommeerce eCommerce platform. The former is the undisputed leader among the content management systems worldwide. Naturally, WooCommeerce stores will also enjoy powerful content management feature that other stores lack. 
From blogging, landing page, email marketing, product video, and product page descriptions, you can manage a wide variety of content right on your eCommerce store for the purpose of sales, promotion, and branding. Moreover, you gave several SEO plugins at your choice to optimise the content for search. 
WooCommerce Is Fast
Last but not least of all considerations is the pace and performance of eCommerce stores. WooCommerce provides a highly responsive and mobile-optimised and fast-paced eCommerce experience for online stores across a variety of niches and sizes. By opting for WooCommerce hosting optimised with latest network environments, optimised PHP and SQL can further ensure optimum loading speed and performance for your web store. 
Conclusion
WooCommerce leads the pack of all eCommerce platforms simply because it fits the bill for most aspiring and established online businesses. The lead of WooCommerce is likely to continue as it is constantly getting better and more equipped.