E-commerce business is actively growing. The successful shop owners have already developed a website. These days, the next question arises, if the store needs a mobile e-commerce mobile app.
Of course, modern technologies are continuously changing all industries, including e-commerce, there is no surprise of utilizing AR technology to observe new furniture in the interior. So, building a mobile e-commerce app is just a question of time.
Benefits of App Development for E-commerce
People tend to choose mobile devices for various purchasing since phones are comfortable and easy-to-use.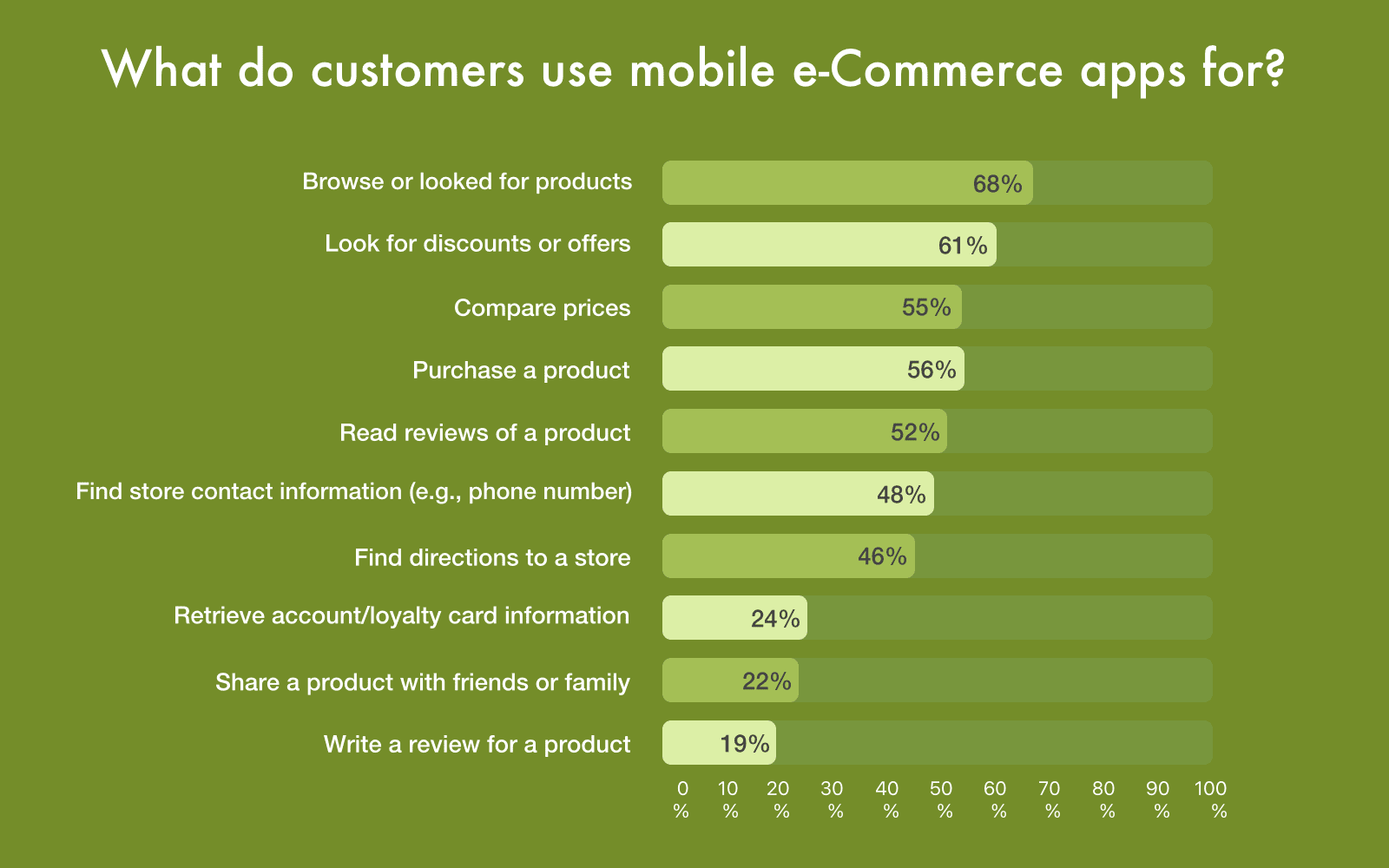 According to the Google survey, 58% of users of e-commerce applications were applying for price comparison, customers' reviews, and purchases. Additionally, it was mentioned that mobile devices lead to more impulsive purchases.
The same research claimed that 61% of customers wouldn't make a transaction if there's no mobile version of the platform. Of course, it's possible to create a responsive design. However, this solution has a significant drawback: it can't display the content as fast as a native app does.
As you can see, a mobile e-commerce app can bring several essential benefits to your business. 
Trends of Mobile Ecommerce for 2020
Users are quite spoilt these days, so to fulfill their needs and expectations, you need to follow the modern trends of building mobile e-commerce applications. We've listed five latest trends below.
Chatbots.

Such e-commerce platforms as Lyft and Spotify have already decided to integrate chatbots to provide users with a great experience. More than half of the users (54%) prefer communicating using messengers over phone calls and emails. 
Chatbots provides a lot of opportunities to the e-commerce business owners. For instance, users can get feedback without delays. Additionally, such technologies as AI and ML allow collecting and analyzing personal data about the clients.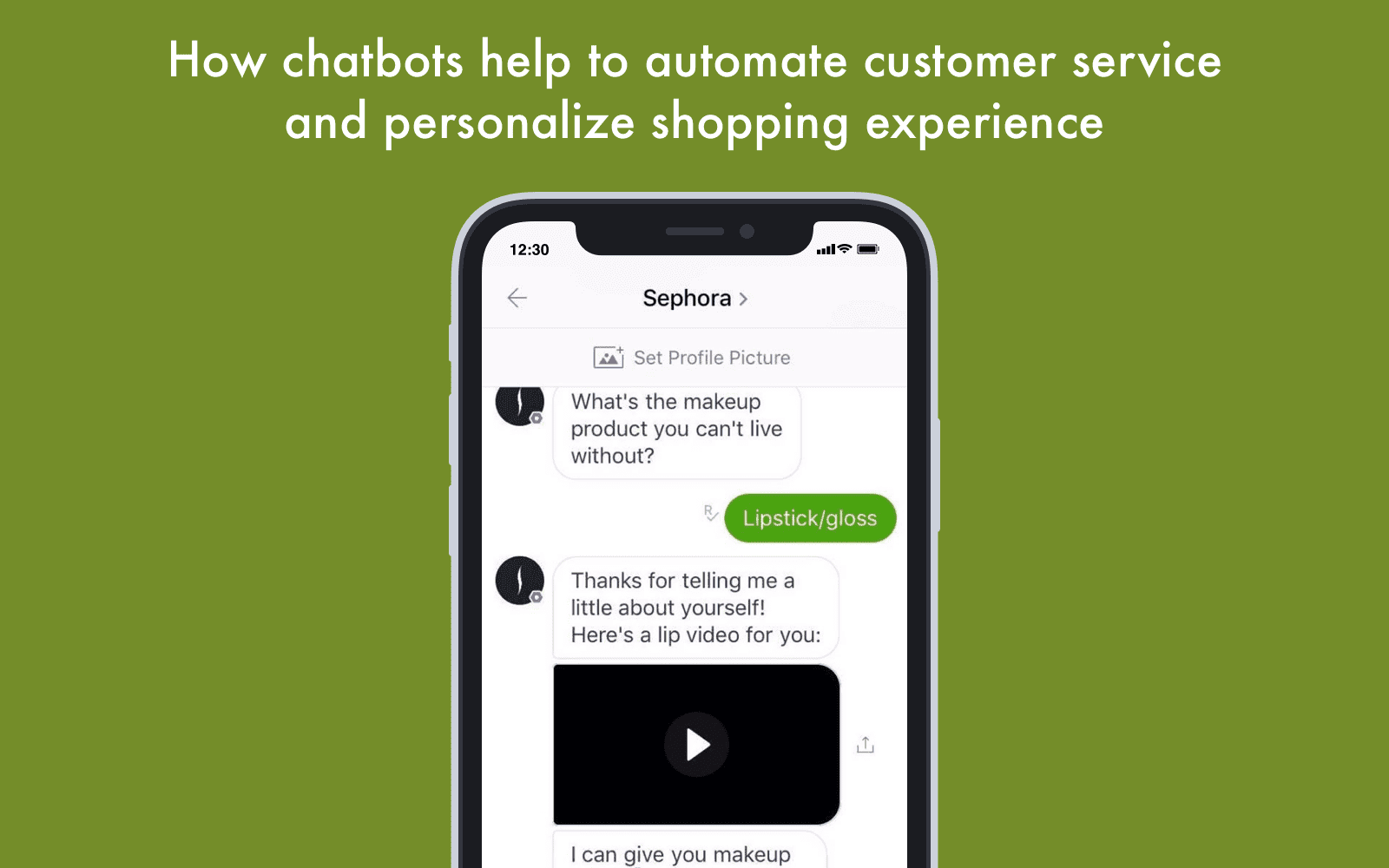 Augmented Reality (AR).

AR technology allows creating outstanding mobile apps for the e-commerce industry. Augmented reality offers to observe how the products will look in the customers' apartments or workplaces. 
Additionally, 41% of users claim that such an ability helps decide to purchase. More than half of customers (60%) prefer businesses that have already integrated the AR technology. As a result, to provide users with a great experience, it's better to implement Augmented Reality to your mobile e-commerce application.
Geofencing.

One more upcoming trend that stands for monitoring users' locations and offering appropriate goods. According to the latest stats, stores using this technology has got approximately 18% of sales growth.  It's possible to integrate geofencing using such technologies as GPS, Wi-Fi, and Beacons.
Omni channels. Successful businesses tend to use several channels to provide a better shopping experience to the customers. This trend increases competition in the mobile e-commerce industry. Omni channels allow gaining new customers and maintain existing ones.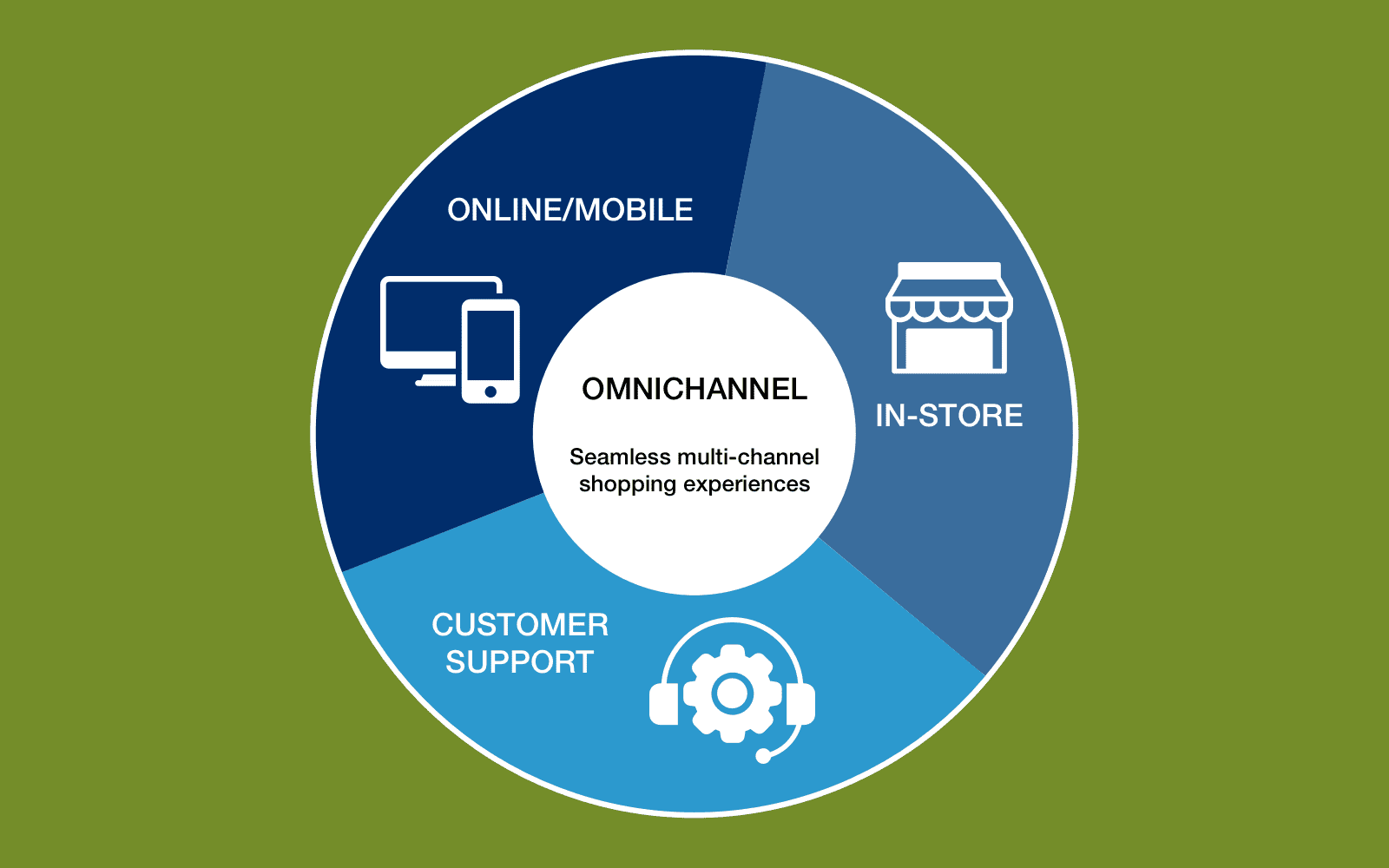 Big data.

The number of customers in the e-commerce industry is continuously growing. Big data provides a lot of opportunities. For instance, this technology allows predicting tendencies and demand. Additionally, it can calculate the most suitable price according to your competitors' offers.
Successful Mobile Ecommerce Design
You know that design should be user-friendly and convenient. However, to have a profitable e-commerce business, it's better to develop a design that can convert visitors into clients. We've provided several tips for you to achieve this goal.
Zooming.

Baymard Institute

claims that users tend to use various gestures to zoom and examine the product. Customers want to be confident about their purchase, so the inability to explore the good can lead to a sales decrease.
Saving a shopping cart. It's convenient to save items in a shopping cart to buy them later. As a result, users don't need to add the same products to the cart and can pay for them. Additionally, it's possible to send emails with saved goods.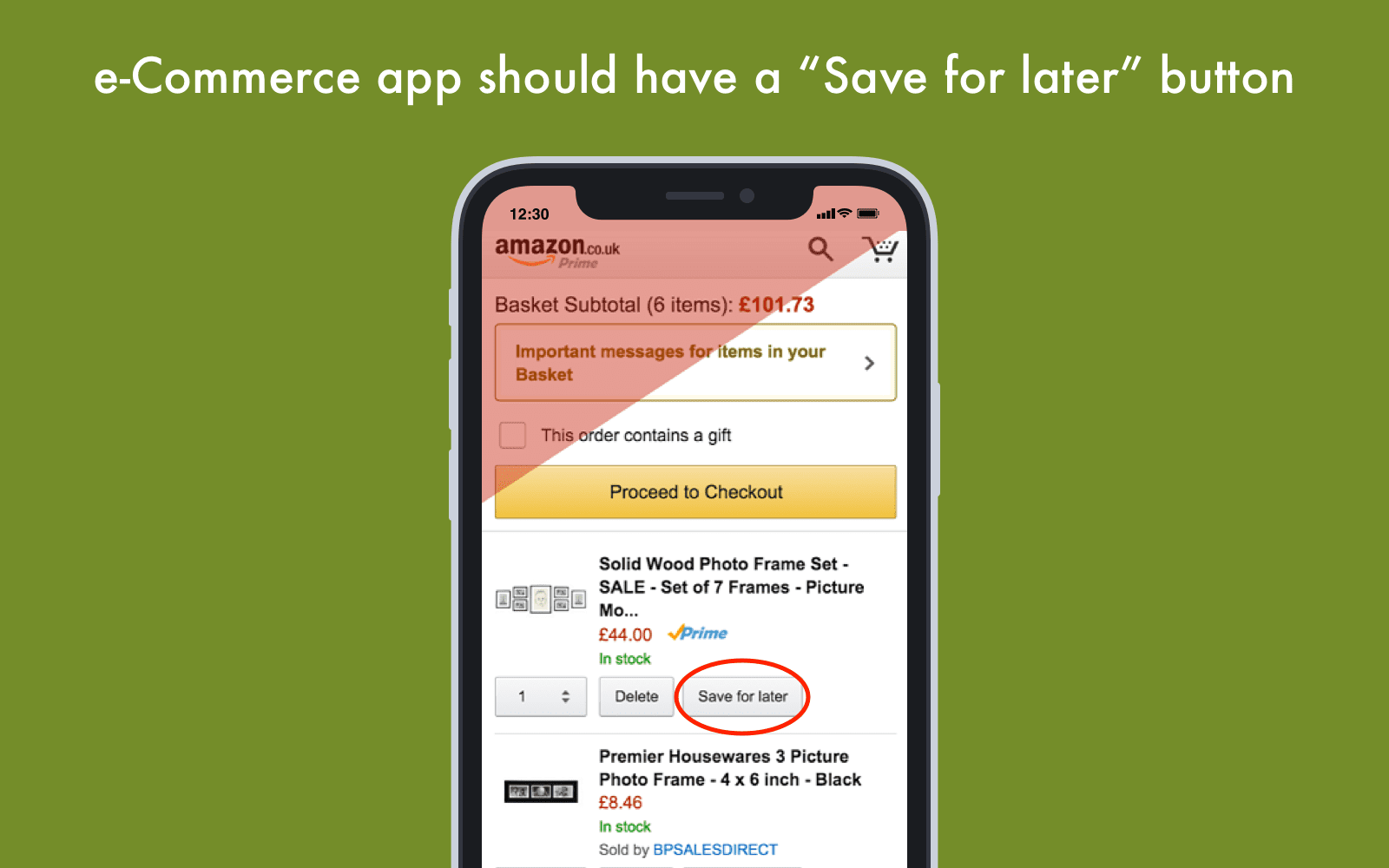 Security

. Users pay a lot of attention to the app security since they pay for the good using through the application. To increase the security level, it's better to cooperate with reliable vendors like Comodo, GeoTrust, and so on. 

Suggestions.

To avoid mistyping and users' irritation, it's better to offer auto-suggestion feature. It can speed up the searching process and increase the users' experience. Additionally, you can add the suggestion function to the payment process, e.g. if the user has already paid by the credit card, it's possible to autofill the data. Ads a result, the purchasing process is as easy and comfortable as possible.
How Much Does It Cost to Develop an E-commerce Mobile App?
There are two possible variants to create a mobile e-commerce app — hire an in-house team or outsourcing company. The last option becomes more and more widespread these days. Ecommerce development companies tend to provide affordable hourly rates along with the high quality of the product. 
Software app development company cost depends on the time required for the team to spend on each feature. Of course, creating advanced features is time-consuming.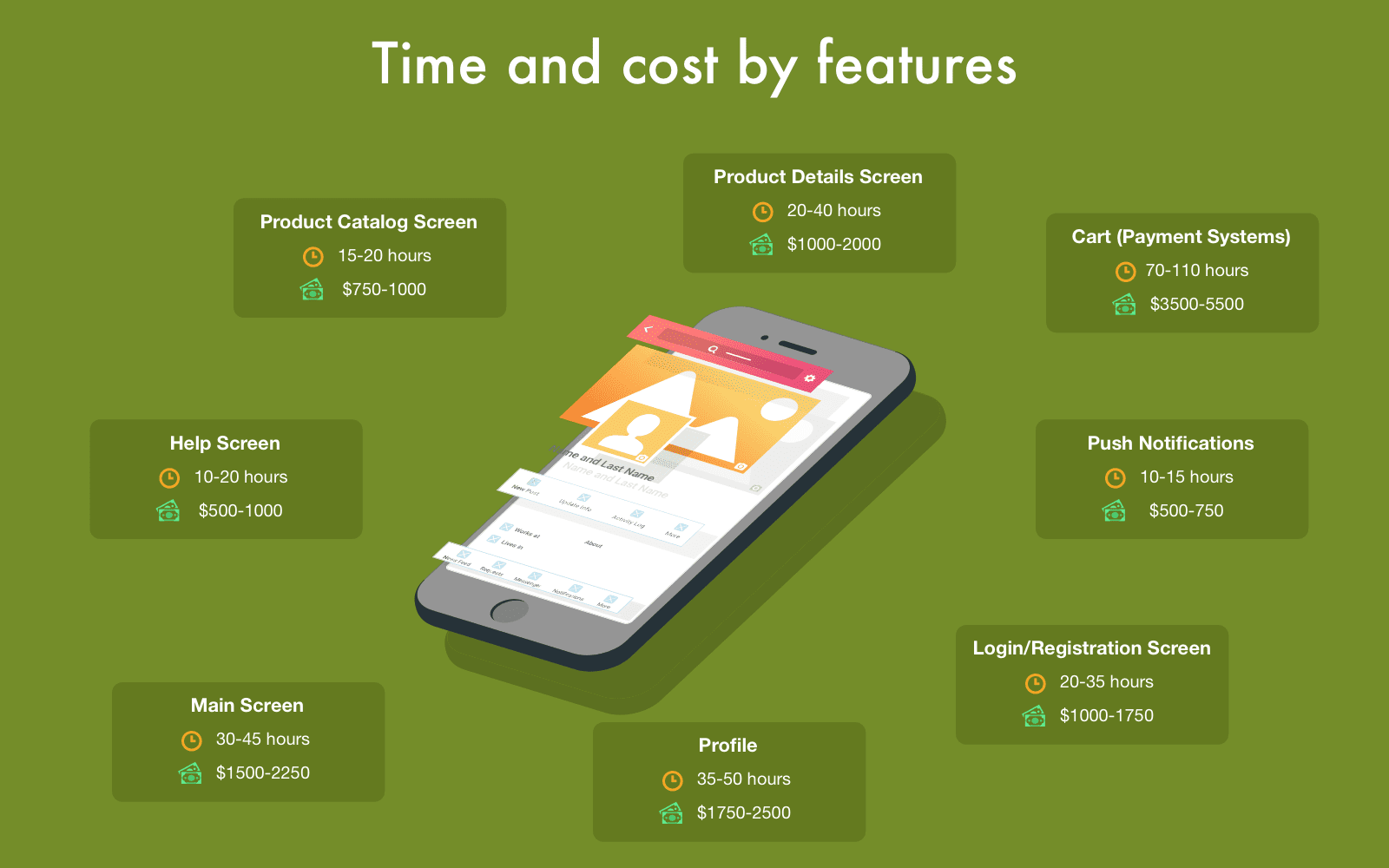 Shopping card

requires various payment methods implementation. To integrate this feature, developers need from 70 to 100 hours.

User profile

consists of information about customers' preferences. It also allows looking through the payment history. Software builders spend 35 — 50 hours.

Main screen

offers to search for goods. Additionally, there can be different filter options, e.g. price, popularity, and more.
However, to calculate the final price of the application, you need to consider such types of work as design, back-end development, front-end building, and non-development time.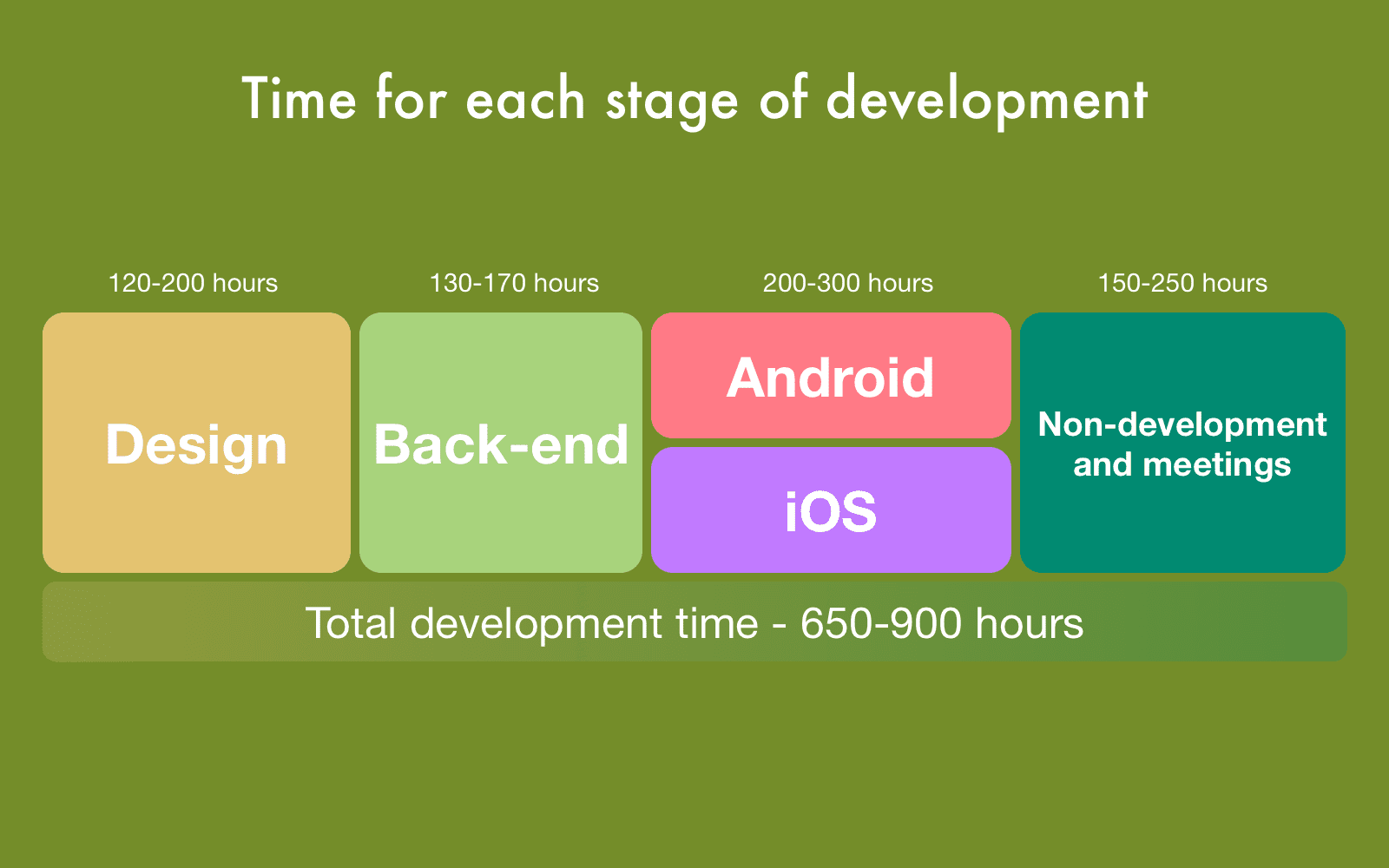 As you can see, the time required to create a mobile e-commerce app can vary from 600 to 900 working hours for the team. Of course, it's possible to remove or add features according to your business goals and project requirements. 
How to calculate the cost? You need to multiply the development hours by hourly rates. The developers tend to have various rates according to their region. For instance, software builders from India have low rates — $25 per hour. The developers from the USA tend to get $150/hour. In Europe, software engineers' hourly rates vary between $50 to $100.
Mobile Ecommerce development can bring a lot of benefits to your business. You need to integrate modern technologies to provide users with great experience and stay up-to-date.