Whether you run an online or a brick-and-mortar business, the fact of the matter is that digital marketing can help you boost sales. It is a somewhat affordable way of reaching and engaging new audiences based on their demographics. You are able to reach audiences in your local area or extend your marketing to global audiences, based solely on your marketing efforts.
But, in saying that, getting your digital marketing strategy right from the outset could be one of your biggest challenges. Although it can be streamlined and automated, you will need to get the basics right to really be effective.
So, we thought we would take a look at how you can use digital marketing to increase conversions to your site and boost the sales of your business. From the key techniques that businesses are using to topics and hints to streamline it, we took a look at how to integrate successful digital marketing into your business.
Make Use of Digital Solutions and Platforms
As the digital field has evolved, so have the platforms, tools, and solutions that are being offered to brands. As brands become more and more sophisticated digitally, so have their needs. Brands are now looking for solutions to reach out to online audiences who are not necessarily based near them but have access to online resources to make purchases.
So, many companies have taken traditional business management solutions and platforms digital. Digital warehouses and showrooms, for example, exist to attract customers to virtual stores. Inventory management can also be done digitally and from one comprehensive platform. Things like payments, supply chain, and shipping have also been automated, and there are tons of options out there for companies to use to streamline their business management.
Marketing can also be digitized, especially more traditional marketing processes. Things like experiential and field marketing which are typically highly successful marketing strategies can actually be done remotely. Virtual field marketing is a great way of reaching out to new audiences, engaging with them, and converting them to paying customers. It provides a sense of brand loyalty and connection that will mean a fulfilling and long-lasting relationship.
Make Data-Based Decisions
Digital marketing really comes down to trying something new and seeing if it works or not. From your social media campaigns to trying out new platforms, such as your email platforms. It is a world of trying, testing, experimenting, and either changing it up if it doesn't work or duplicating the process if it does.
But the thing about this is that you need to actually look at the data that comes out of the experiment to see if something works or not. Gathering data and tracking metrics is somewhat easy though, especially if you have the right tools at hand.
Take, for example, your social media channels and your email platform. Each of these will supply you with metrics about your campaigns for you to measure your success. So, how many clicks did your last post receive? How many opens did Tuesday's email get? You can work out your conversion rates, ascertain the success and make data-based decisions from there. 
However, this can be somewhat overwhelming for a startup with little experience to no experience in the matter. If you are stuck, it could be worth your while to partner with a leading CRO agency to get you going and ensure success from the outset.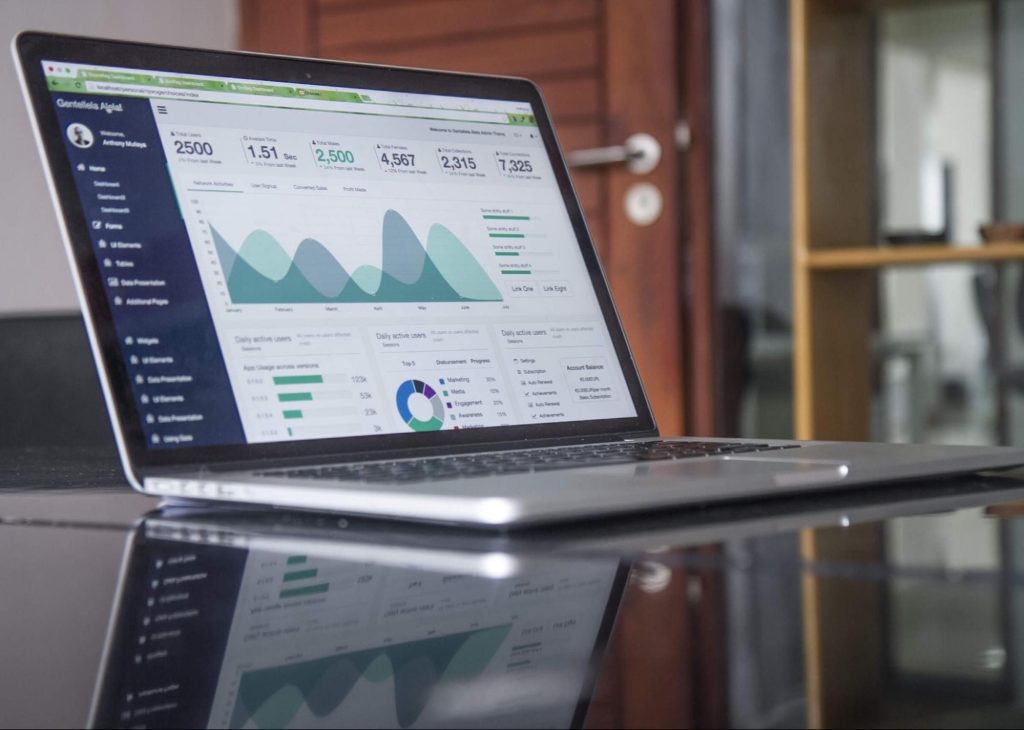 Focus on Organic Traffic With SEO-Driven Content
Organic traffic can be some of your most powerful traffic for converting. Yes, returning customers and people coming through your social channels are great and are usually high convertors, but organic traffic is different. These are people who have specifically searched for your products and services and came across your company. So, it is worth your while to invest in this and capitalize on organic traffic to get the most out of it.
SEO-focused content is your best way of getting this right, so take time getting to understand how SEO works, and how you can create the relevant content to be found. Keyword research will be your first step in getting the right content together and making sure that it will actually be found by your audience. Although you don't want to stuff your content with keywords, you will want to have them appear regularly for Google to actually pick them up.
Next, you will want to put some money behind your content. In order to rank at the top of the search results, you do need to put some money into buying your place there. So, look at Google Ads for Google results, as well as boosting your posts on social media. The more budget you have, the more your audience will be able to find your brand. However, if you do not have a large budget, you are able to boost what you can and still reach a highly targeted audience.
Bottom Line
The fact of the matter is that digital marketing is constantly evolving. Rules change all the time, your audience is constantly changing and growing and tools are becoming more and more sophisticated. Not only should you be open to these changes but it is also worth your while to constantly experiment and try out new things. Keep your metrics in mind at all times, focus on your results, and if something converts, duplicate it.