In today's competitive market, a well-planned marketing strategy can determine a product's success or failure. From building brand awareness to targeting specific customer demographics, marketing helps businesses reach their audiences and drive sales.
Additionally, it plays a crucial role in developing a solid online presence. With so much competition available at the click of a button, companies must ensure they stand out digitally and effectively engage potential customers.
And with the rise of social media, companies have even more opportunities to connect with their audience and showcase their products creatively. In short, in today's business world, embracing the power of marketing is essential for any company hoping to succeed.
This blog will explore tips to improve marketing strategy in the festive season.
Improve Marketing Strategy in the Festive Season
1. Plan your Marketing Strategy Well in Advance
The festive season is crucial for businesses as holiday shoppers spend big and competition ramps up. That's why it's vital to plan your marketing strategy well to ensure maximum success during this busy period.
Start by setting specific holiday goals and targets, such as increasing sales or attracting new customers. Next, research your audience and identify their shopping habits and preferences during the festive season.
This information can help shape your messaging and choose the appropriate channels for promotion. By planning, you'll be able to make the most of the festive season and see a boost in your business's performance.
2. Build a Website
Are you looking to give your business a boost during the festive season? If you're from the east coast, one surefire way to do so is by building a website with the best professional web design agency New York has to offer.
A well-designed website gives customers a more convenient way to learn about and purchase your products or services and lends credibility to your brand.
The right agency can work with you to ensure your website has all the critical elements, from eye-catching graphics to easy navigation. And because the holiday season is one of the most profitable times for businesses, utilizing the expertise of a web design agency can be especially beneficial during this time.
3. List the Products you Want to Promote
As the festive season approaches, it's important to strategize about the products we want to promote and the audiences we want to target. For example, we have a new line of winter jackets, fluffy scarves, and hats. These items are perfect for the colder weather and make great gifts. In terms of the target audience, it focuses on families and young professionals.
Families will appreciate practical items like winter wear for their children, and young professionals may be looking for stylish yet warm accessories for holiday parties or office gatherings. You can increase your sales during the festive season by identifying these specific products and audiences.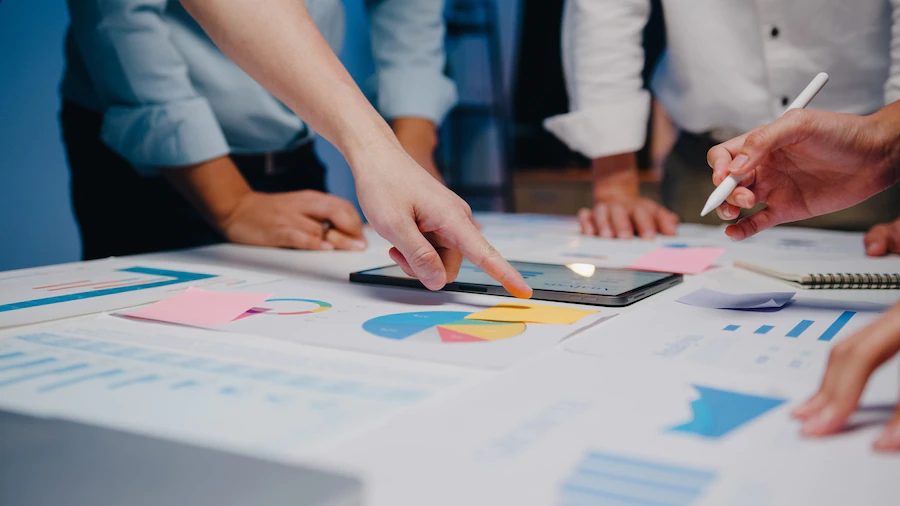 4. Come up with Creative Ideas for Festive-Themed Marketing Campaigns
Regarding festive marketing campaigns, it's essential to stand out from the crowd. Instead of promoting generic sales or discounts, why not try a more creative approach? One idea is to host a festive photo contest, encouraging followers to show off their best holiday looks or decorations.
Another option is to offer customizable gift-wrapping services for online purchases, with customers choosing from a selection of unique paper designs. You could also partner with a local charity for a holiday donation drive, offering incentives for participating customers.
With some brainstorming and out-of-the-box thinking, you can create memorable holiday marketing campaigns that attract customers and spread cheer.
5. Use Social Media
The festive season is the perfect time to reach out to potential customers through social media platforms. People in a festive shopping mood are more likely to browse their favorite websites and scroll through their newsfeeds.
By utilizing platforms such as Facebook and Instagram, businesses can showcase their products and offer special deals and promotions. Additionally, social media allows instant communication with customers, providing an opportunity to answer any questions or address concerns promptly.
As more and more people turn to the internet for their holiday shopping needs, social media is a smart way to tap into this growing market and boost sales during the festive season.
6. Collaborate with Other Businesses in Your Industry
The festive season is a busy time for businesses in every industry. Customers are stressed and looking for the best deals, and competition can be fierce. One strategy to stand out during this chaotic time is collaborating with other businesses in your industry.
Partnering with complementary companies can make for a solid joint marketing campaign. It can even attract new customers who are specifically interested in the products or services offered by both businesses.
This can also save time and resources by splitting the workload, allowing each business to focus on its strengths while offering customers a diverse range of options. Collaborating with other businesses can increase visibility and success during the often-hectic holiday season. Plus, it's always more fun to work together.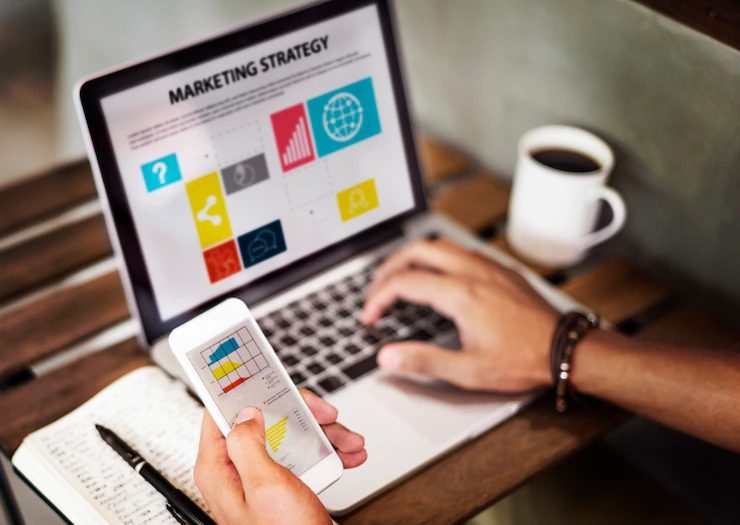 7. Offer Discounts and Special Deals to Attract More Buyers
The holidays are a prime time for businesses to attract new customers and increase sales. One way to do this is by offering discounts and special deals on products or services. This entices potential buyers to make a purchase and creates a sense of urgency and scarcity that can drive sales.
Additionally, offering promotions during the holiday season can help boost brand awareness and customer loyalty. Customers will likely remember your business when they see a good deal and may continue shopping with you even after the promotion ends.
So why not spread some holiday cheer by offering discounts and deals? After all, this is what the holiday season is all about.
Final Thoughts
The holiday season can be a lucrative time for businesses, with consumers eagerly searching for the perfect gifts and making last-minute purchases. However, this also means fierce competition, and offering deals and discounts may not be enough to attract customers. That's why planning your holiday marketing strategy well in advance is essential.
Consider what sets your products or services apart from others, and highlight those unique qualities in your messaging. Don't forget to use social media and targeted email marketing campaigns to reach your audience.
And don't limit your efforts to just the weeks leading up to Christmas––consider putting out holiday promotions starting in November to build anticipation and keep your business top of mind for customers. You can make the most of the festive season by carefully planning ahead and increasing your business's revenue.