Travel can be enjoyable until you forget to pack one or two essentials, making the trip extremely frustrating and annoying. Imagine being on a long journey, and your phone battery is extremely low. You need to do some things on your phone – carrying a portable power bank would save you a lot of stress.
In this article, we'll be talking about some useful travel devices and gadgets to make your trip a stress free one.
1. Smart carry-on suitcase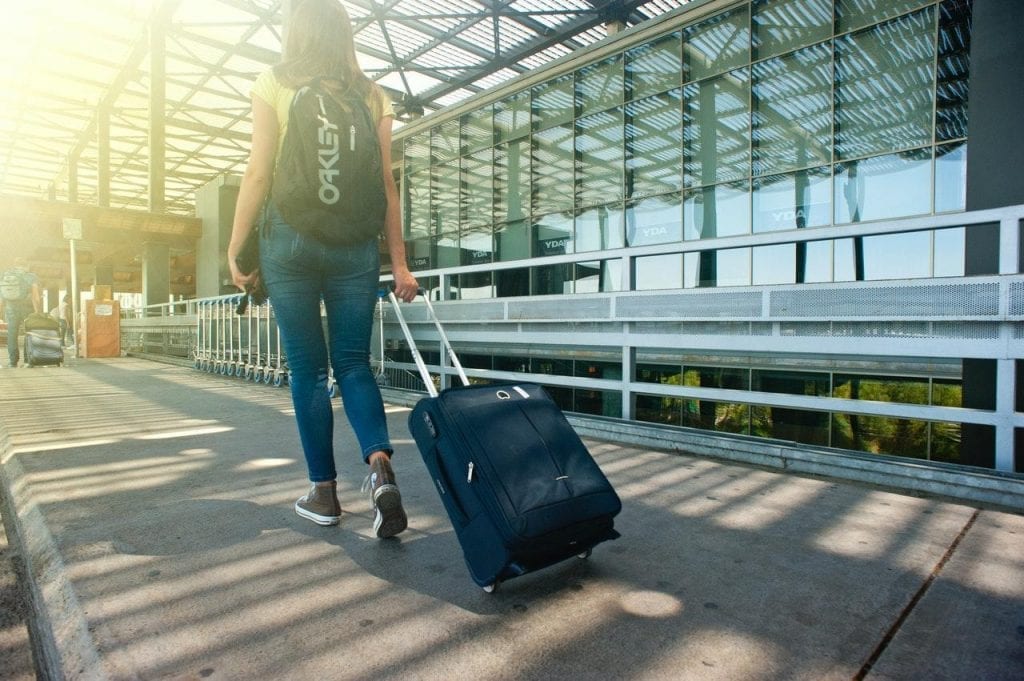 Carry-on luggage is an essential travel bag that you should never forget. In fact, before making your trip, double-check to make sure that this bag is on your vehicle's roof rack. Finding the best smart luggage for your next holiday depends on several factors that include your needs, design taste, and personal taste. Some of the best smart luggage that will stir up your travel event include Samsara Smart Luggage, Modobag, and others. You can always put items like toiletries, jewelry, and accessories in your carry-on suitcase.
2. Travel drone
Drones are the newest travel accessory, and there are varieties of them out there to choose from. When picking a travel drone, some factors to consider include price, maintenance, battery life, safety features, weight, etc. Travelers use drones to take aerial photographs and videos, improve influencer social media posts, take group selfies or pictures without needing a photographer, and many other reasons. Some of the best travel drones include DJI Phantom 4 Pro, DJI Mavic Pro, and DJI Mini.
3. Action camera
An action-cam is a digital camera that you can use to capture your trip's very active moments. Action-cams enable you to attach them to anything like helmets, handlebars, etc. Some factors to look out for when buying a digital action camera are:
High definition quality.
4K (Ultra HD) quality.
Underwater resilience. 
In box accessories. 
Internal storage.
Megapixel ratings.
Price. 
4. Convertible backpack
A convertible bag is a bag that is good for different purposes. You can use it for gyming in the morning and convert it to carrying gear for your outings at your travel destination. Convertible bags can come in different colors, designs, sizes. An example of a convertible backpack is the Sorenson convertible bags. A Sorensen bag comes with two leather handles, making it easy to pick up whether you're using it as a backpack or duffel bag. The Sorenson bag can accommodate a 15.6″ laptop making it easy to take to work. The bag is water-resistant too.
5. Sandless beach mat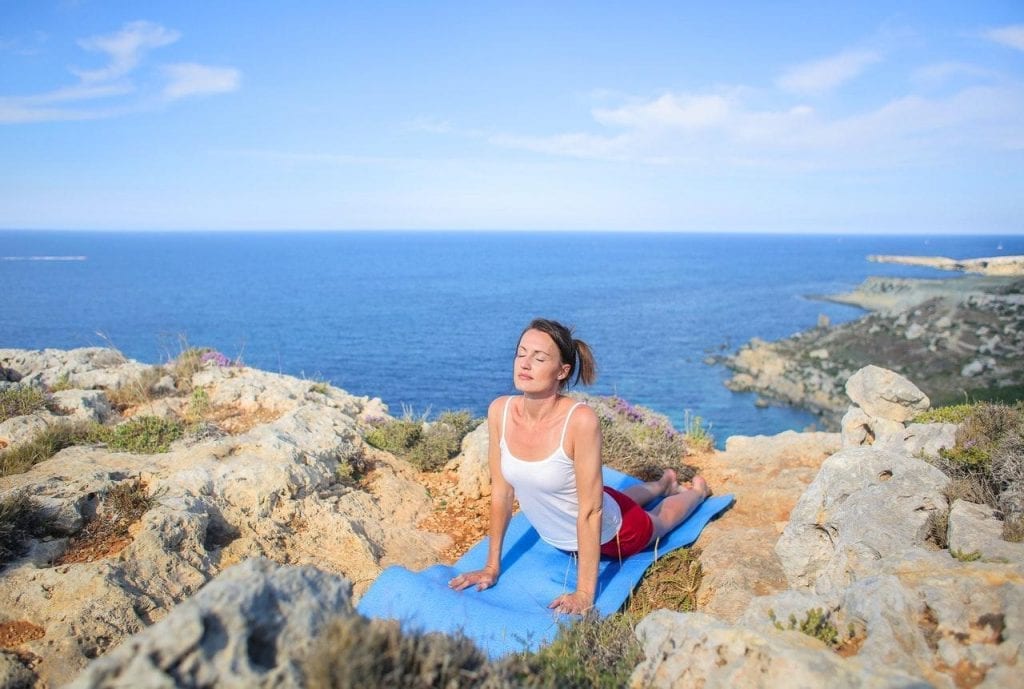 A sandless beach mat consists of two double-weave layers. The upper layer facilitates dirt to pass through while the bottom layer prevents accumulation of sand from underneath. A sandless beach mat is lightweight and can be stored conveniently. It is also very durable. It can come in different colors and beautiful designs. Some sandless beach mats are water-resistant and can accommodate a large number of users.
6. Portable power bank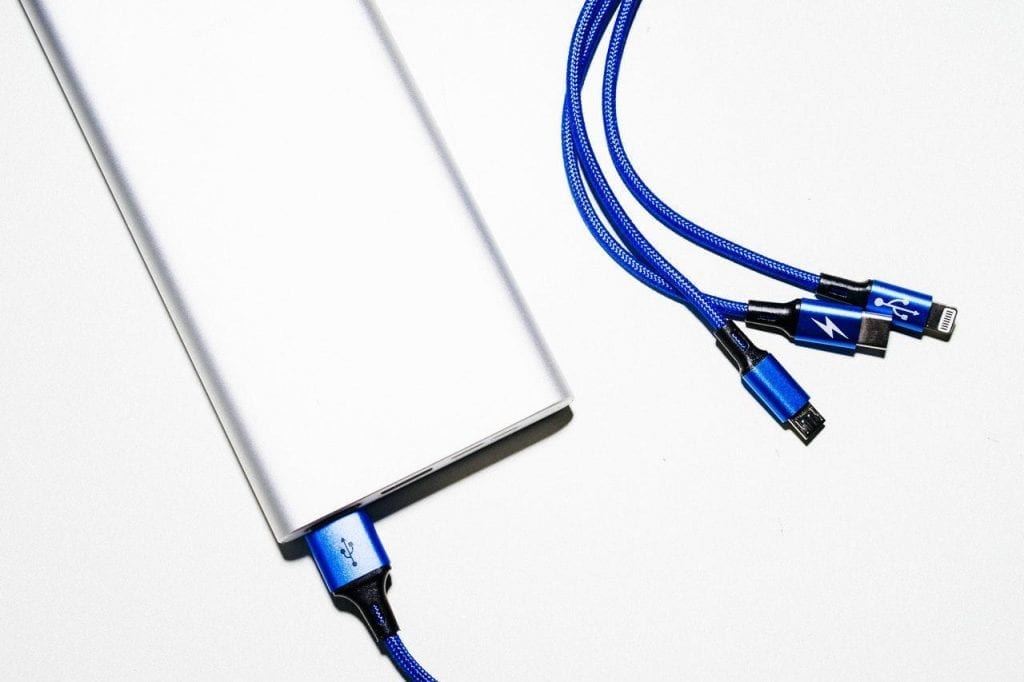 A portable power bank is a battery that resides in a case that has a specific circuit that controls the flow of power. Portable power banks can be broken down into three categories, which are Universal power banks, solar-charged power banks, and battery cases.
To know how many times a power bank can charge your smartphone, you can use this formula:
(your power bank's labeled capacity x 3.7 / output voltage of power bank) x 0.85 / your phone's battery capacity = the total number of recharges.
7. Travel Refrigerator
If you are a road trip lover, then you should get a portable travel refrigerator. This refrigerator connects to your car's battery. You can use a 12 Volt connector to connect the refrigerator inside the car itself. With a remote refrigerator by your side, you can carry your drinks and soft drinks around your car and enjoy them every now and then when you stop by the roadside. If you are a camper, and want to enjoy the barbeque in the countryside, you can always carry your raw food in the refrigerator.
8. Female Urination Device
A Female Urination device or pee funnel is a device that allows women to urinate like men: while standing upright or wearing pants. The pee funnel comes in different shapes and sizes. There are two different types of female urination devices, which are disposable and non-disposable FUDs. The disposable FUDs are usually made of paper or cardboard and are suitable for temporary use. The disposable FUDs are easy to carry around. On the other hand, non-disposable FUDs are made of plastic and can be used and reused. The different FUDs include Pibella, SheWee, Pstyle, Pee Pocket, Freshette, Whiz Freedom, Lady P, and GoGirl.
9. Packing cubes
A packing cube or packing square is a small bag designed to compress clothing to ensure optimum space use. Three features to look out for when picking a packing cube are stiff fabric, handles, and mesh top. Packing cubes are straightforward to use – roll your
cloth before putting it on the cube.
Some other items that you can put in a packing cube are:
WiFi booster
Power strip
Swimsuit
Wireless mouse
You could also use your packing cube as a:
Power cord charging suite
Micro diaper bag
Bathroom bag
Travelling Home Office
10. Clipped Lamp To Read Books
Many travelers are avid readers. But it's really not easy to read books in your hotel room, flight, or while you're on a train. The lighting is always the prime issue that doesn't let you read books.
That's why you should purchase a LED lamp that can be clipped to your bedpost, flight seat, or any other hard surface. These lamps are rechargeable, and can also operate on batteries. Apart from helping you read, these LED lamps are also a boon for tech geeks who are always working on a laptop. If your laptop doesn't have a backlit keyboard, this lamp can help you type seamlessly in the dark.
Conclusion
Now that you know what tech devices and gadgets to carry before you go on your next trip, what are you waiting for? Get some of the best gadgets from the list above and book your tickets. Start with the most basic gadget as a portable power bank and scale up your level by buying a travel drone for splendid videography.