For the past few decades, marketing plans and strategies have been overshadowed by an innovation that has touched the lives of countless people. We use this invention for many aspects of our daily lives, from communicating with each other, learning about new information on different subjects, playing games and entertaining ourselves, watching news broadcasts, and shopping and buying from our favourite stores.
This innovation, as you might have guessed, is the advent of digital technology. The internet, smartphones, tablets, and computers have forever changed the way we relay information, and in turn, complete business operations and transactions. It's no wonder that the rise of these technologies also means a wealth of new opportunities for businesses. Aside from making communication much easier for them, another lucrative field has to be digital marketing.
What is digital marketing, and why is it so promising?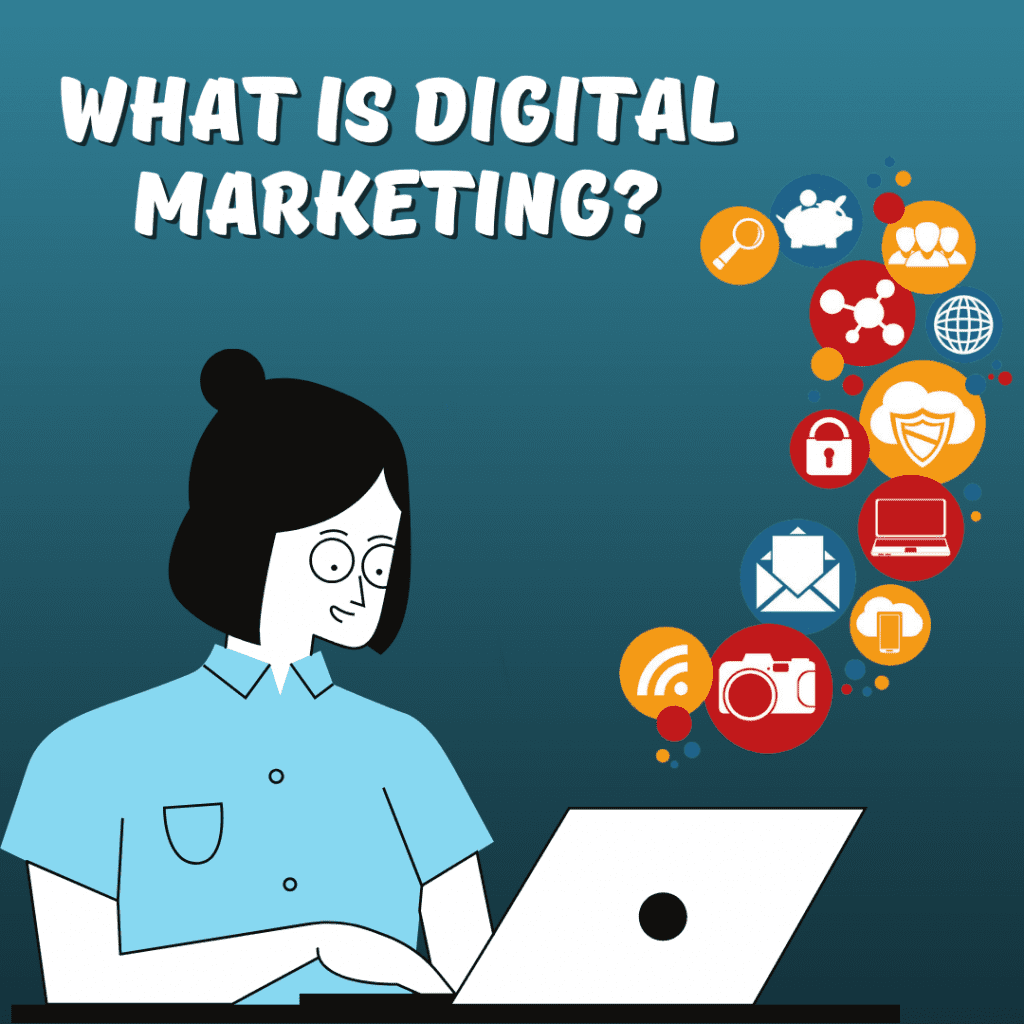 These days, it's hard to have a successful marketing campaign if you do not understand the basics of digital marketing. Digital marketing is now at the forefront of our marketing efforts and should be treated as a priority if we want our businesses to thrive.
Unlike other, more traditional forms of marketing, digital marketing has many features that can give businesses better marketing opportunities if utilised properly.
The scope of people you will be able to reach is vast. There are many niches that you can market to and digital marketing makes it even easier for businesses to specifically target them. At the same time, marketing online or through other digital means can expose you to more opportunities than if you choose to use traditional marketing methods.
For example, if you run a hobby shop, digital marketing makes it easier for you to create groups, fanpages, or websites dedicated to that hobby. You can also use specialised tools for promoting your business to your target audience that is more likely to be interested in your products or services.
Because of this, digital marketing is a growing field of business that many companies seek. A lot of marketing teams and third-party digital marketing companies have been springing up in the past years to take advantage of this niche. For any fresh graduate or someone looking to get into the path of a marketer, digital marketing offers essential skills that you can't do without.
Are you someone looking to get into the digital marketing field? You need to prepare yourself, because though it might seem a little daunting and difficult at first, what awaits you is a wealth of opportunities that digital marketers enjoy. Whether you decide to freelance or join a digital marketing agency, in this creative and diverse field, there's probably a career path for everyone.
Is digital marketing more of a creative or technical career path?
Ah, the million-dollar question. Many folks looking to learn these skills may wonder if it's the right career path for them. In reality, it all depends on your talents and preferences. Because there are many avenues that you can explore, and how well the job might fit you is up to the kind of path you're going for.
So the answer to the question of whether it's a creative career or technical career: well, in many cases, it's both. For example, web design is also considered a digital marketing path, but it requires a keen and creative mind when it comes to web visuals and graphics, and it requires some technical knowledge when it comes to building websites. On the other hand, web development is something similar but most web developers have more technical skills when it comes to coding and creating your websites.
When choosing a career path, you should be weighing your skills in both technical and creative fields, but you should also be building both skill sets if you want to be a good marketer. Someone who is successful in this field has skills in both fields.
What are the digital marketing fields that I can go into?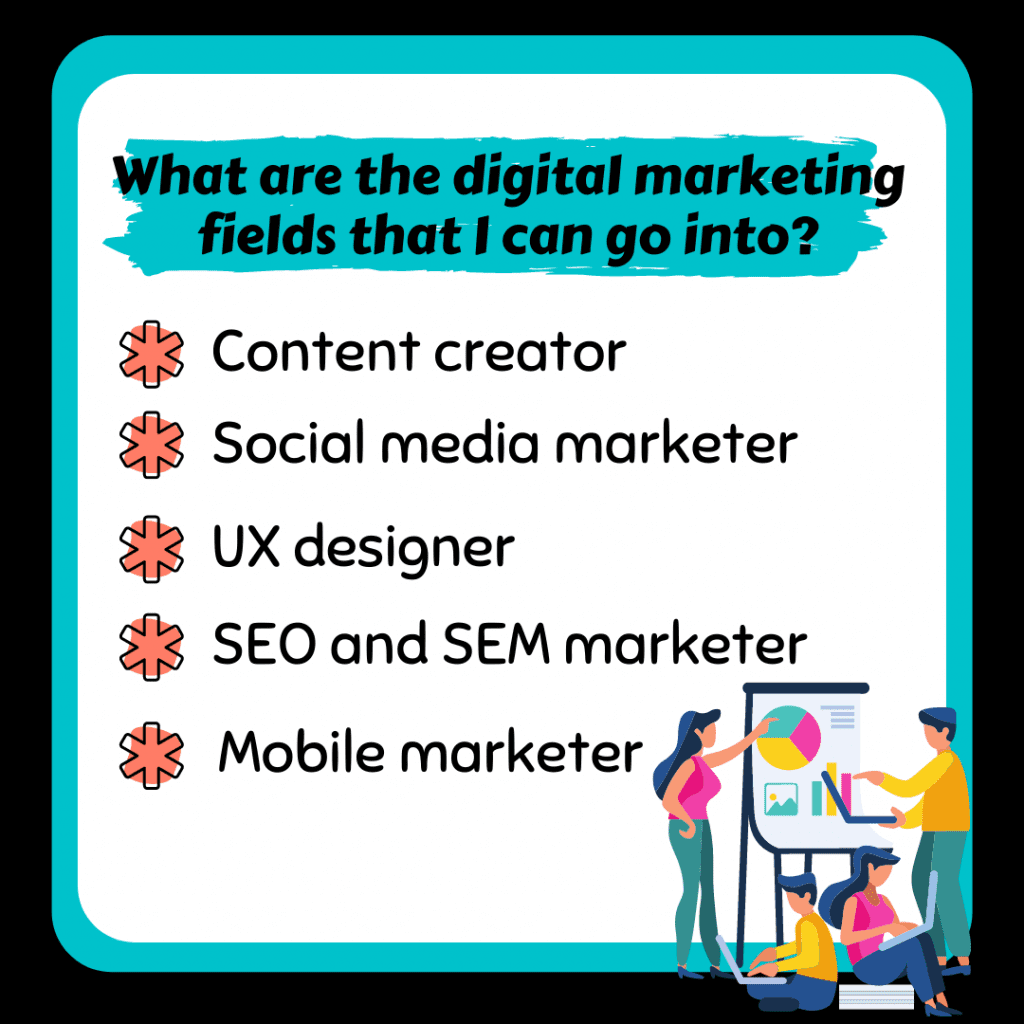 Want to enter a digital agency or get into the path of a digital marketer? Here are some career paths that you can look into and what kind of skills are needed to become one.
Content creator
Are you someone with a creative drive and keen mind? Then perhaps the career path of a content marketer or creator would do well for you. Content creators or marketers are those who create "content" for businesses, meaning they are the ones who generate content for company websites such as videos, blog articles, e-books, and so much more. They're integral to the digital marketing game because content enhancement usually drives more traffic to websites.
Social media marketer
Are you savvy with online trends, or go on social media sites like Facebook or Twitter all the time? Social media marketing is growing in prominence thanks to the millions of users who frequent the site every day. Because of this, businesses are increasing their presence on social media to capture this market.
UX designer
UX, or user experience design, is actually a multidisciplinary career that involves skill in digital marketing as well. UX design is highly important because focusing on the needs of the user and resolving all their issues can increase customer satisfaction, brand loyalty, and recognition of your business. In fact, UX design is a highly promising career that many businesses are now looking into.
SEO and SEM marketer
Also known as search engine optimisation and search engine marketing respectively, these two disciplines refer to the process of marketing on search engines like Google. It is a mostly technical field that requires one to have a working knowledge of how search engines operate and how people use them. Ranking highly is a matter of learning to read the statistics and how people respond to your site promotions.
Mobile marketer
Smartphones and tablets are the future. Learning how these incredible platforms work is the key to successful digital marketing these days. If you want to be a digital marketer, considering this particular specialisation might prove advantageous to you because many businesses are looking for people who are well versed in this field.
You don't need to look much further if you need help with your marketing plans and strategies. Contact OOm, an award-winning digital marketing agency in Singapore, for more information.