What is every couple's dream today? A healthy child and a happy family! But, leading a stressful and career-oriented life has diminished the fertility of several couples. 
According to research, evidence suggests that exposure to pollutants like polychlorinated biphenyls (PCBs), hexachlorobenzene (HCB), trichloro-bis-chlorophenyl-ethane (DDT) and benzene has adverse reproductive health effects, including decreased semen quality, subfertility, reduced fetal growth, and preterm birth.
But, the modern era of technology has many IVF(In-Vitro-Fertilization) therapy firms providing an opportunity for couples to have their dream of a healthy baby come true. According to the Allied Market Research survey, The global IVF services market generated $12,505 million in 2018 and is projected to reach $26,376 million by 2026, growing at a CAGR of 9.8% from 2019 to 2026. 
IVF Service Industry has been classified as fertility clinics, hospitals, surgical centers, and clinical research laboratories. Out of these fertility clinics are at the top with the highest revenue.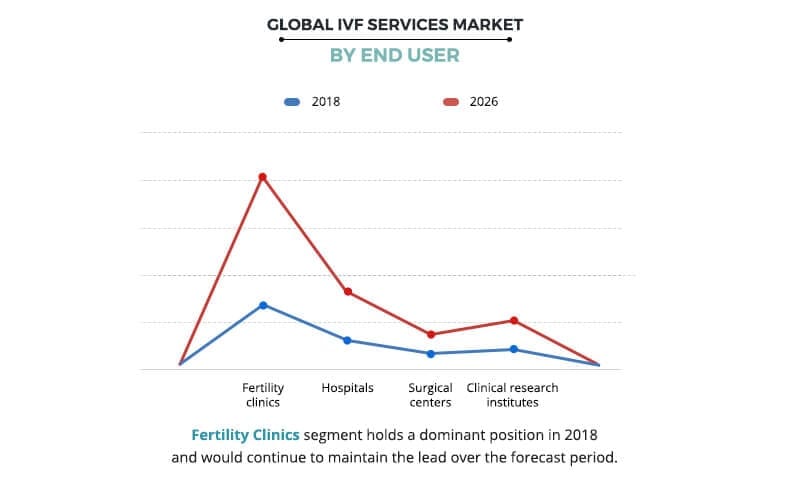 But there are many fertility clinics in the market and the bottom line is to achieve the numbers right? So how can you achieve numbers by using SEO tools? Let's see them.
Data Analytics: 
Data is like a bullet for your gun! Without data, all your business plan is not worth a penny. So the use of data analytics tools can help you analyze the competitor's numbers, strategies and use of medical procedures, medicines, etc. to analyze your business methods and modify them. You can use Google Analytics for the same as it is a great data analytics tool.
One more important aspect is Patients Data Management, for any IVF clinic or IVF service center, preserving and integrating patient data for doctors to prepare medical procedures accordingly. Data analytics can help IVF centers preserve Sperm samples and fertilized eggs by appropriate temperature control data through analysis and integration.
Use of SEO tools for Fertility Tests:
Fertility testing is a huge market in the IVF service sector According to a study by MarketsandMarket, the global fertility test market is expected to reach USD 583.1 million by 2023 from USD 411.8 million in 2018, at a CAGR of 7.2% ()
This shows the importance of the Fertility test market in the IVF service sector which can be optimized by the use of data analytics tools. Various data on fertility measurements, issues and defects can be analyzed, studied and perform clinical research for better diagnosis on them.
Expert Blogs:
In medical fraternity, blogging is popular for spreading diagnosis awareness among people for diseases and disease control and the same can be used by your IVF center. You can build a blog section on your website or publish guest blogs by your doctors and experts to spread awareness among people about your methods and procedures.
Social Media Marketing:
This is not a new term for you, right? You might already be there on Facebook ads or maybe on Instagram promoting your business. But there is another interesting thing that you can use is video campaigning. Use Facebook or Instagram to upload videos about your procedures and techniques to attract more couples to choose you.
You can use immersive, easy to understand and even animated videos. Remember as videos get simpler, you get more viewership. YouTube for that matter can also be used as a marketing tool by video campaigns through YouTube business accounts.
Right SEO Partner:
You can go to an SEO firm for SEO based solutions for your business. There are many SEO solutions provider in the market that can help you optimize your business with SEO based tool. If you want to explore SEO yourself, you can set up a Google Business account. Google Business account helps your business stay on top of listings and provide search engine priority. 
Segment Identification:
As you already know there are three cycles of IVF known as a fresh cycle, thawed cycle and donor egg cycle. According to Allied market research, the fresh cycle occupies one-third of the market in 2018. How is this data relevant? Well, this data opens a new line investment idea. Yes! There is a huge market of the embryo preservation for future IVF cycles.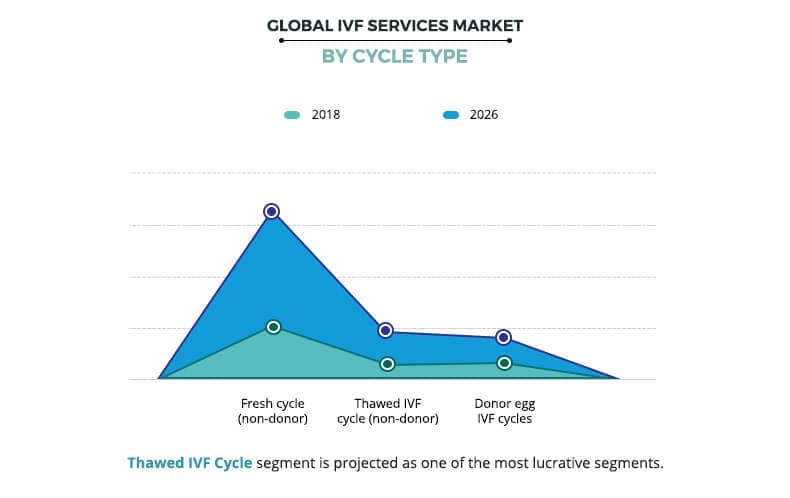 Such investment segments for IVF centers and clinical research development can be optimized by the use of SEO based tools such as search engine consoles.
Keyword Dilemma:
Now that you have decided to have blog posts and content for your IVF business, you need to understand the keyword dilemma of your writers by defining keywords according to your marketing campaigns. You can use keyword optimization tools like Google Keyword planner and may more to create and define effective keywords.
Content-Type: 
Why it's important to know what to write? How to write and who to write? For starters, your readers are your potential clients and it's important to convert a reader to a buyer for your business perspective. So keep the blogs informational, engaging and amusing if possible. Never push your product too hard on your readers as that will force them to reject it outward.
Domain Desire:
Keep your domain names catchy and peppy, we already know the names of today's IVF centers are already catchy enough, but be more creative about domain names as that will separate your portal from many on the Google search page.
Keep Up:
If your website or app is constant then you are bound to be ignored, so keep your portals and apps updated with new press releases, blogs, news, and product launches or conceptual plans.
Metadata Optimization:
Whenever you search a keyword, Google gives top results and you see, each result having a title tag known as MetaData or HTML title tag. It's important for your defined keywords to be integrated and visible in your metadata for the same you need to plan your web content accordingly,
Use of Other Search Verticals:
You can optimize other search verticals by making effective slideshows, PDFs, e books and even audio books for that matter on your predefined keywords to explore other search verticals.
For example, you can provide free e-books on parenting guide, Kids growth, Pregnancy precautions, etc. Such topics are related to IVF services and will attract readers towards your business.
Local Search:
Be sure to have your address, phone numbers and other contact details correctly updated on Google+ platforms, Foursquare Page and on your website's footer across the entire website and add it to Google Maps through the app so that Google associates can verify the same and you are visible on the local search platform.
Also, keep a watch on Google+ local page for reviews and comments as it would help you optimize the Google rankings and top results. Whenever someone searches for your practice or location then you should be at the top of the results. You should rank high when a person is searching for your type of service offering,
Website Guide:
It's not a bad idea to integrate a website guide or a simple site map to allow search engines to look for pages and its interconnections to provide users the information they need instantly on your website. You can create a sitemap of your website by yourself or choose to use online site mapping tools available readily.
Promotional Campaigns:
You can use festivals or seasonal campaigns by integrating Promo codes and referral programs in your offers section as people around the world search offers on search engines and a unique offer can be among the top results.
Offers can be promoted on social media platforms too and specifically added to the metadata for higher rankings and be sure to highlight it alongside your blogs on your website as a part of anchor texts.
Doctor's Orders:
In medical services having the most popular doctor on your side can be a privilege. Promote your doctor's profile on web and mobile through content, social media, and another marketing platform. Let their engaging stories be the reader's first choice who wants an IVF treatment.
Social Media Events:
A new trend has emerged to market a product through social media events. You can organize questionnaires, webinars or live expert events to promote IVF treatments. You can also organize physical events like kid's competition, fancy-dress, etc.and invite people, through a social media event section. This will make you reach more couples and women to adopt IVF techniques.
Further, it will ensure social goodwill for your organization and develop value among consumers for you. If you are willing to go further, you may arrange medical campaigns for free checkups by your expert doctors and promote the same on social media channels.
Shareable Links:
Keep your content shareable on every social media platform to promote the same on them. If you have a Facebook business page, you can add a pixel to your website and having WhatsApp sharing link available can render fruitful responses to your business.
Conclusion:
Global IVF service sector is already blooming in success and there is no reason for your business to be left out.if the above tools are used correctly, your IVF service can flourish. With emerging markets of fertility monitoring and preserving IVF components like fertile eggs, it's a race you would like to win. So don't wait for your magic moment and create one by choosing the right marketing tool by SEO optimization.