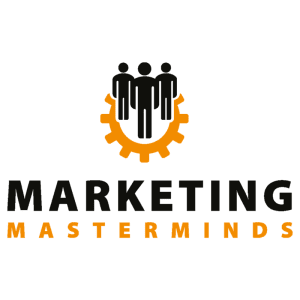 Marketing Mastermind Groups
Working together for marketing success
We are the only company to offer regular mastermind groups that are focused on marketing and growing your business.
Are you feeling lost with your marketing?
Are you looking for some direction but don't know where to start?
Could you benefit from a degree of accountability to keep you on track?
By joining one of our Marketing Mastermind groups you will benefit from the wealth of experience in the room (groups are limited to 6 members), develop a workable strategy for your marketing and be kept on track from the accountability that comes from membership of a mastermind group.
Members of our masterminds tell us that they are looking for direction and accountability and that's what they get every month.
Membership of our Mastermind groups is a minimum of 6 months at an investment of just £96 per month per person. Meetings are held at locations in Cardiff.
On the first two sessions, we take all members through our 8 marketing planning tools leaving you with a core marketing strategy to implement. The further four sessions are designed to improve your skills and knowledge in our Mastery Sessions (class style training in an area of marketing), hold you accountable for your tasks from previous meetings and help with any obstacles that are holding you back from achieving your goals.
Mastermind members benefit from :
Six morning Mastermind meetings at a location in Cardiff
Our eight marketing planning tools
A marketing strategy with SMART goals and clear KPI's
Increased knowledge and skills
Collective knowledge and experience of the members
The support of six other business owners like yourself who want to grow their business
Complete the form here to secure your place in the next Marketing Mastermind group.
Within a couple of sessions, the changes to my marketing made following Russell's advice, doubled the leads my business was generating
Marketing Mastermind Group Enquiry