Social Media Management
Grow your audience and drive traffic to your website
Our unique solution will give you complete control over your social media activity while taking away the drudgery of keeping your timelines updated.
Sign up FREE to get started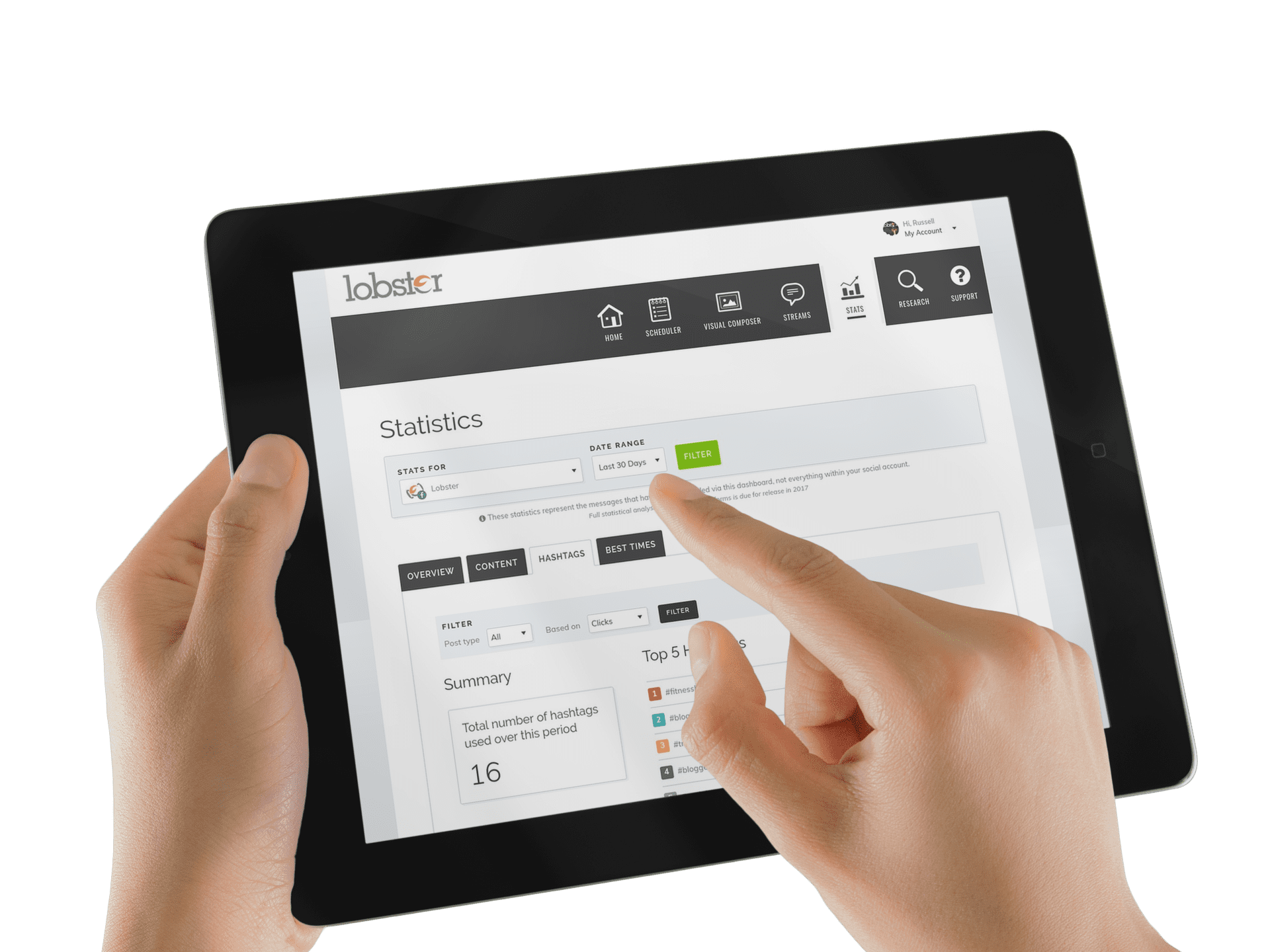 Your clients and prospects are using social media to consume content, share their thoughts and connect with friends, family and colleagues.
It makes sense for your business to be available on-line to join in with these conversations.
More and more people expect to be able to communicate with a brand directly via social media – and they expect a quick response. If you're not able to reply then you'll miss out on new customers or miss an opportunity to deepen existing relationships.
We provide a range of services designed to support your business to get on-line and to be effective when you're there.
What's included for FREE
SOCIAL MEDIA MANAGEMENT PLATFORM
Save hours of time on your social networks
Increase your engagement, likes and success
Easily find and post relevant content & videos
Schedule days or weeks of content in minutes
Manage your social networks in one place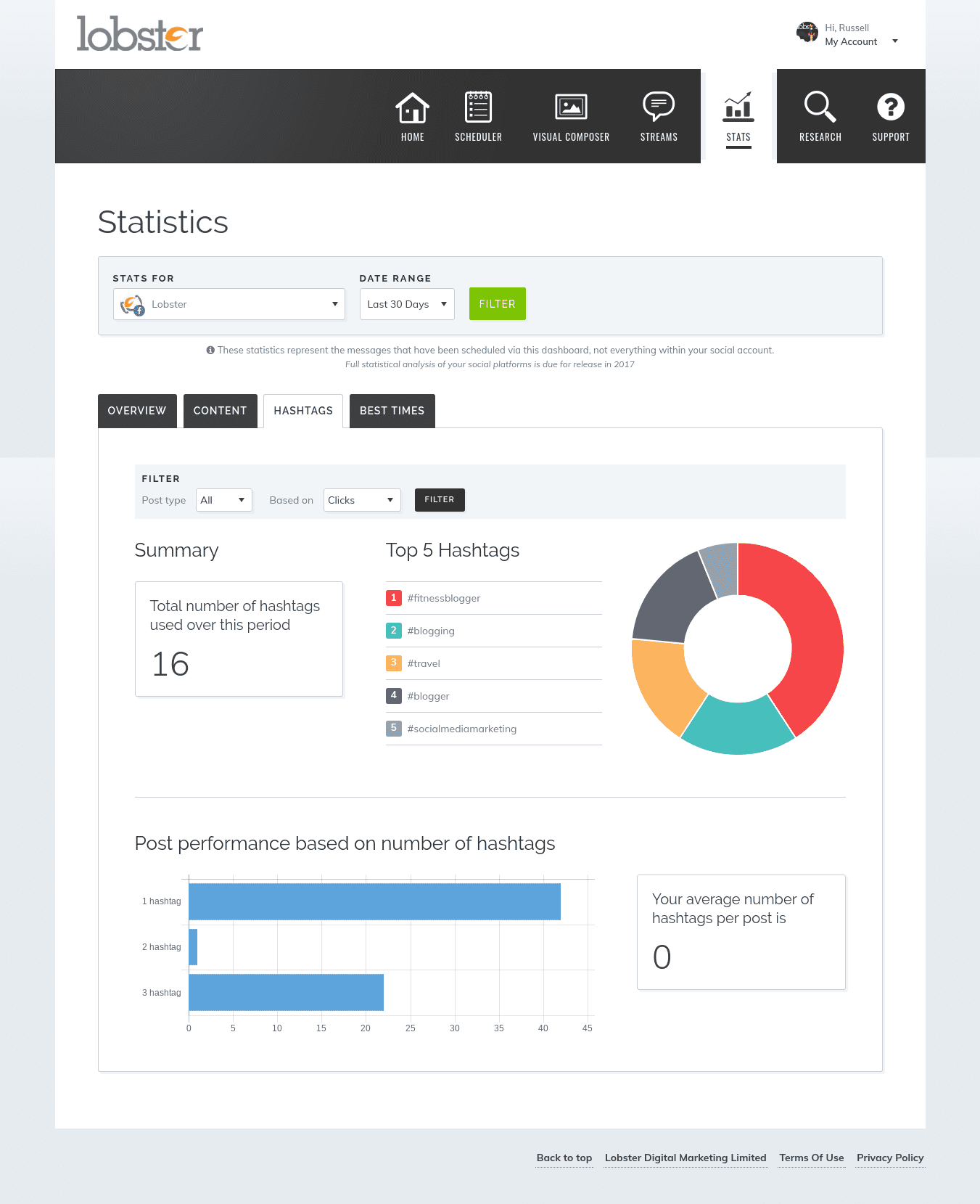 We take care of everything for you
Are you struggling to keep your timelines updated? Let Lobster take care of your updates.
With monthly packages starting from just £140+VAT we can update your timelines daily to make your social media highly effective in driving more likes, more followers, more interactions and ultimately, new customers to you.